Well, David Cronenberg (Naked Lunch, Videodrome, Dead Ringers) really knows how to take control of a rather slow news day.
Thanks to TT.com and Heute (via The Playlist), we now have our first look at Cronenberg's upcoming film, A Dangerous Method. The film stars Viggo Mortensen and Michael Fassbender (Hunger, Fish Tank) as the legendary duo of Sigmund Freud and Carl Jung, and is based off of Christopher Hampton's famous play, The Talking Cure.
---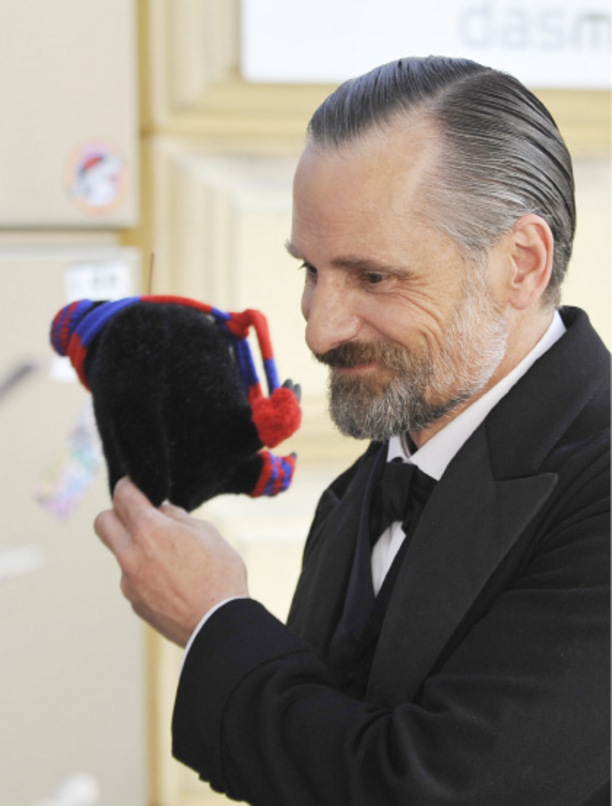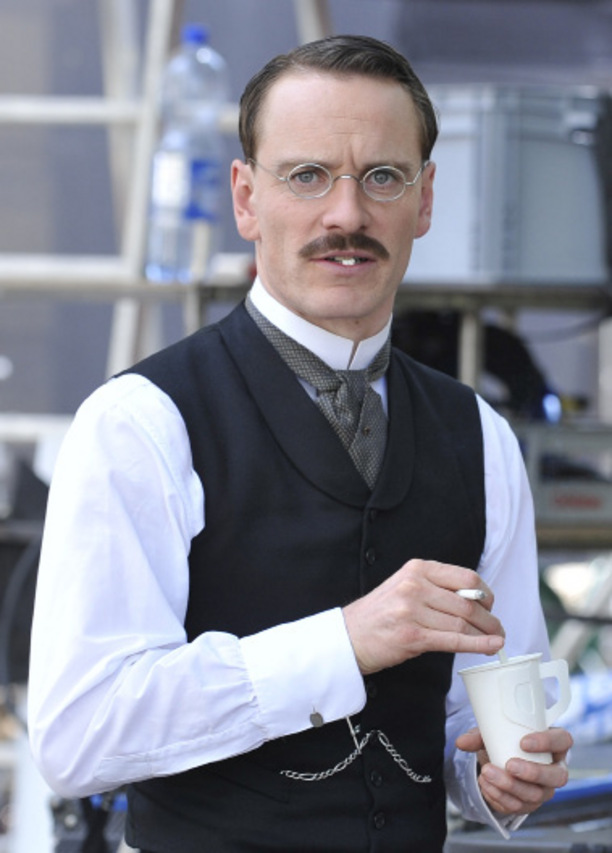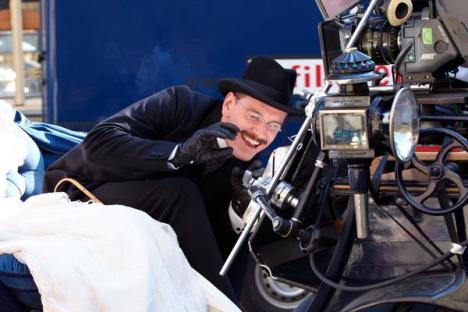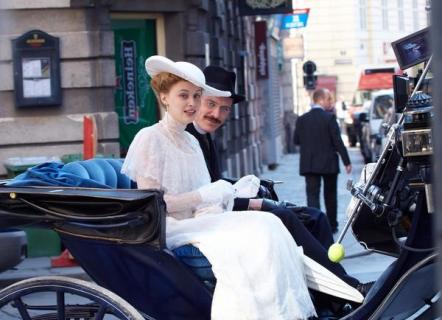 ---
The photos are from the set of the film, which is currently filming, and feature both Mortensen and Fassbender looking like utter carbon copies of their real life counterparts. Both look impeccable in their roles, and we also get what seems to be a brief glimpse of a red haired Keira Knightley, who plays the character of Sabina Spielrein, who has a relationship with Jung that sends the film into motion.
Method began shooting in May, and should be wrapping up sometime this later this month, or early in August, in places like Vienna, Zurich and Munich. With the film looking to be fantastic, one can only hope that it will be released just in time for it to pick up some steam heading into the awards season next year. I know that it's shaping up as one of my most anticipated of 2011, and this only adds to that.
---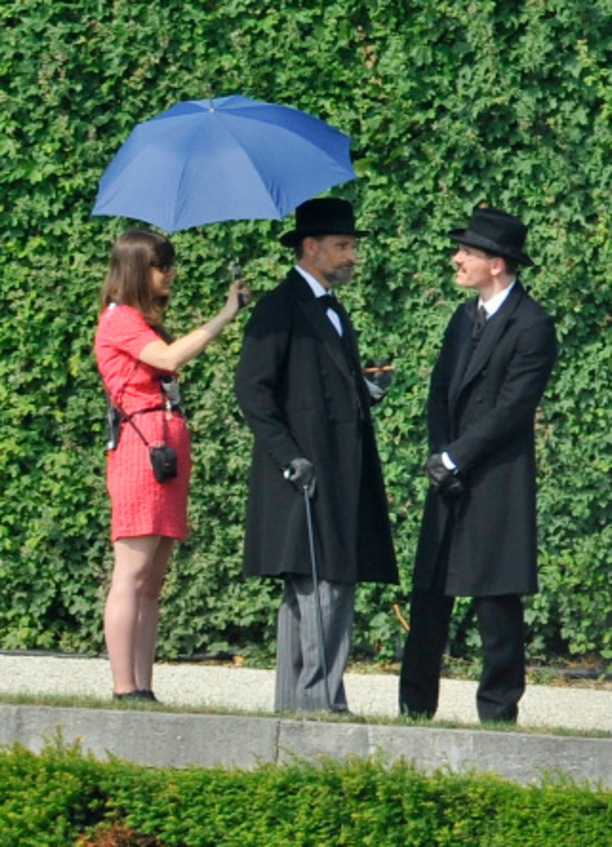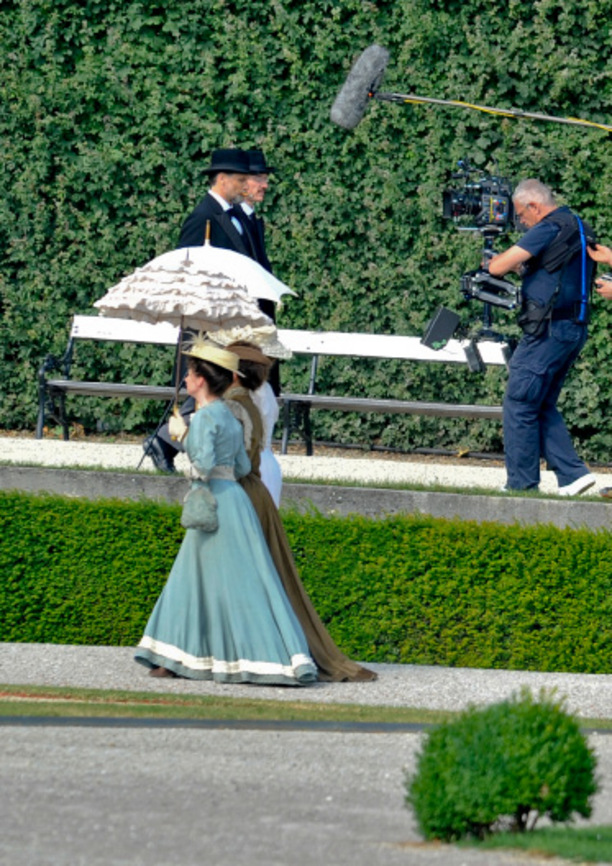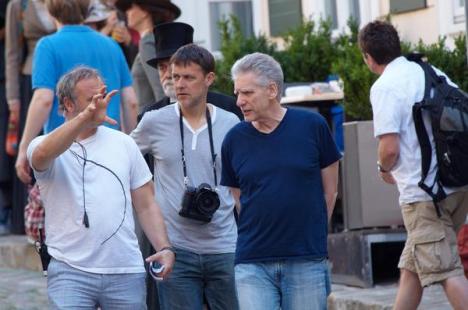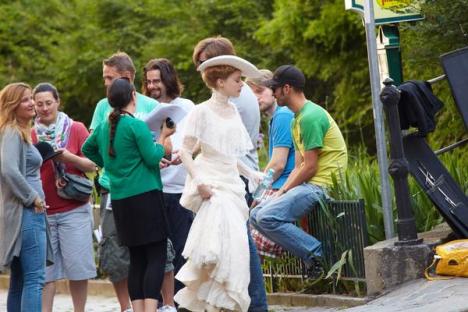 ---
What do you think?
Source: TT / Heute / The Playlist
http://www.tt.com/csp/cms/sites/tt/Freizeit/939693-2/freud-film-dreh-in-wien-fand-ohne-keira-knightley-statt.csp
http://www.heute.at/freizeit/kino/Hollywood-Dreh-ueber-Freud-in-Wien;art6507,356681,B?cme7549,140783
http://theplaylist.blogspot.com/2010/07/first-look-viggo-mortensen-michael.html