Here's the first look at the teaser poster for Carlos and Summer Hours director Olivier Assayas' Clouds of Sils Maria, starring Juliette Binoche, Chloe Moretz, and Kristen Stewart (via The Film Stage and HeyUGuys).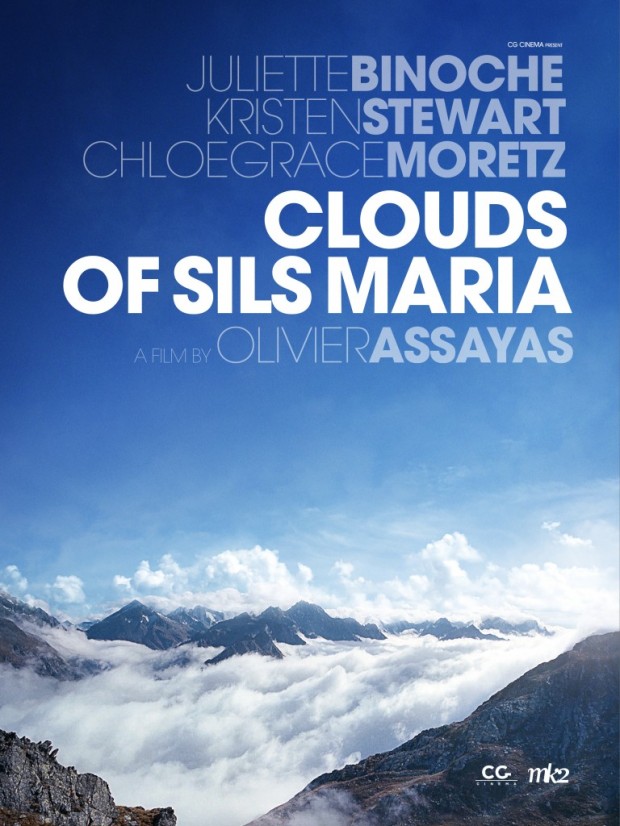 At the peak of her international career, Maria Enders (Juliette Binoche) is asked to perform in a revival of the play that made her famous twenty years ago. But back then she played the role of Sigrid, an alluring young girl who disarms and eventually drives her boss Helena to suicide. Now she is being asked to step into the other role, that of the older Helena.

She departs with her assistant (Kristen Stewart) to rehearse in Sils Maria; a remote region of the Alps. A young Hollywood starlet with a penchant for scandal (Chloë Grace Moretz) is to take on the role of Sigrid, and Maria finds herself on the other side of the mirror, face to face with an ambiguously charming woman who is, in essence, an unsettling reflection of herself.
The IFC Films release is still without an official US release date, but it'll probably debut late this year or early 2015. It's also expected to premiere at this year's Cannes Film Festival.
In the meantime if you want to brush up on your Assayas, both Carlos and his last film, Something in the Air, are available to stream on Netflix, and Summer Hours is available to stream on Amazon Prime.