Now that the 2010 line-up for the Criterion Collection has finally been announced with last week's December titles, we can begin speculating on what we'll get in 2011. With over 50 spine numbers in 2010, will we see # 600 in 2011? At the rate that Criterion is churning out these discs, we have to assume so. Where will they get all of these upcoming titles from?
Well, over the past few months we've seen several titles from MGM's catalog announced, and hinted at in their monthly newsletter. Most likely due to MGM's current financial problems, it's nice to see Criterion stepping up to rescue these films from the abyss of "out of print". If you head over to the various forums (CriterionForum.org, Mubi, etc.) you'll find many people speculating on the MGM titles that Criterion has acquired the rights to. While some are mostly speculation, I have had various anonymous readers send me lists of movies they "know" will make it into the collection. I'm not too quick to assume rumors are necessarily true, no matter how badly I want them to be. One of the lists I've been sent has been consistently accurate with the announcements that Criterion has made, the wacky drawings they've given us, and now that we've seen several titles screen at All Tomorrow's Parties that aren't a part of the Collection yet, I feel safe in revealing some more to you lucky readers.
Below I've listed 10 (well, really 11) films that MGM has previously released, or has the rights to, that haven't been announced, or hinted at in newsletters, that I believe will make their way into the Criterion Collection. I'm hesitant to say that they'll all make their way into the Collection in 2011, but who knows.
I've only seen a handful of these, so I'm including some plot descriptions from IMDB and AllMovie (courtesy of Mubi), as well as trailers/clips from the films.
The pair that I'm most excited about has to be the Godfrey Reggio films, Koyaanisqatsi and Powaqqatsi. I've watched these DVDs several times, years ago after discovering them through Baraka, and I just love them. The Philip Glass scores are incredible pieces of music, that you'll find inspiring and haunting.
Which of these films are you most excited about seeing in the Criterion Collection? Leave your thoughts in the comments below.
---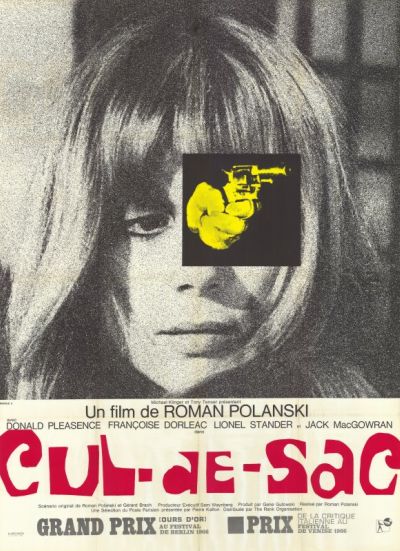 10. Cul De Sac (Roman Polanski)
The fact that there isn't a single likeable character in Cul-de-sac does not diminish its artistic value in the least. Aging, furtively kinky Donald Pleasence is married to sexy young Françoise Dorléac. The couple's hermitlike tranquility is shattered when wounded gangsters Jack MacGowan and Lionel Stander invade their home and hold them hostage. As Dorleac urges her tremulous husband to do something, the two criminals begin behaving in a fashion that can only inadequately be described as eccentric. Drawing upon two of Polanski's favorite themes-isolation and latent insanity'" Cul-de-sac actually improves upon each viewing, assuming that the viewer has the intestinal fortitude to sit through it once. '"allmovie guide
---
---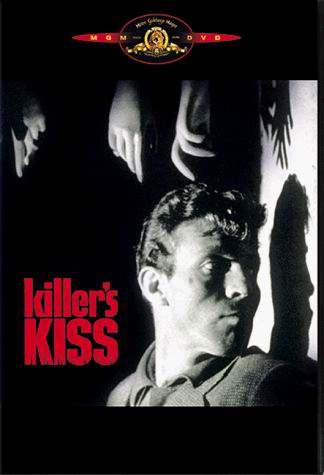 9. Killer's Kiss (Stanley Kubrick)
Davy Gordon (Jamie Smith) meets nightclub dancer Gloria Price (Irene Kane); the two fall in love, and decide to make their futures somewhere other than New York City. But Gloria is lusted after by her ex-employer, Vince Rapallo (Frank Silvera), who not only won't take 'no' for an answer but has no intention of losing her to a two-bit boxer. His machinations lead to murder, a police manhunt, and revenge in the best film noir fashion. '"IMDb
---
---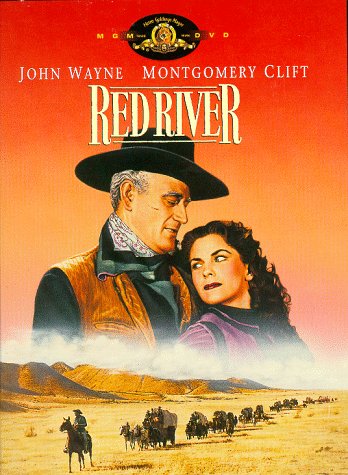 8. Red River (Howard Hawks)
Tom Dunson builds a cattle empire with his adopted son Matthew Garth. Together they begin a massive cattle drive north from Texas to the Missouri railhead. But on the way, new information and Dunson's tyrannical ways cause Matthew to take the herd away from Dunson and head to a new railhead in Kansas. Dunson, swearing vengeance, pursues. '"IMDb
---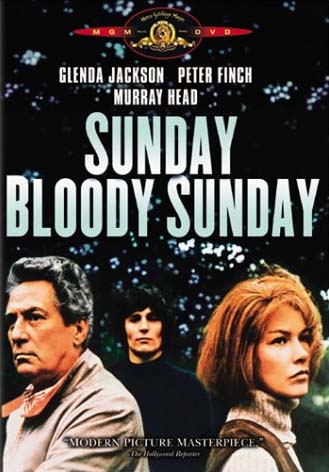 7. Sunday Bloody Sunday (John Schlesinger)
This British film examines the choices individuals must make when confronted with a romantic relationship which is rewarding but does not offer them everything they want. In this sympathetic and psychologically precise drama, Alexandra Greville (Glenda Jackson), 'Alex' to her friends, has a younger man as her sometime lover, the young sculptor Bob Elkin (Murray Head). Elkin is completely open about the fact that he is also the lover of her acquaintance, Dr. Daniel Hirsch (Peter Finch). These relationships continue in some kind of equilibrium until Alex and Bob agree to house-sit the children of a couple known to the three of them. In their roles, neither Head nor Finch 'swished,' or otherwise catered to homosexual stereotypes, and theirs was considered to be a groundbreaking, sympathetic portrayal of this kind of relationship, not condescending in any way. One highlight of the film is a scene in which Dr. Hirsch attends the Bar Mitzvah of his nephew. This critically well-received movie was unexpectedly successful at the box office. The film's director and screenwriter, as well as Jackson and Finch, were nominated for Academy Awards. '"allmovie guide
---
---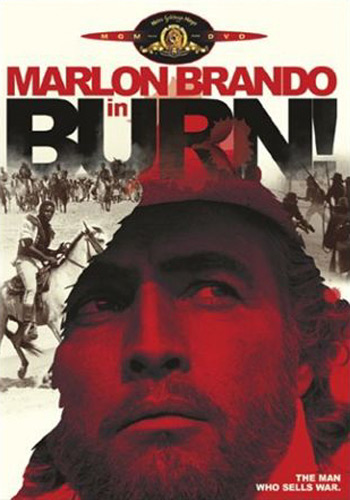 6. Burn (Gillo Pontecorvo)
In the Nineteenth Century, the cynical and pragmatic British agent William Walker arrives in Queimada, a Portuguese colony in the Antilles, to promote a revolution and benefits the sugar trade with England. He finds in the water and luggage carrier José Dolores the necessary potential to be the leader of the slave revolt, and the Portuguese troops are expelled from the island; then the provisional government of President Teddy Sanchez assumes the power with the support of the British government. Ten years later, William is hired by the Royal Company that is exploring the sugar cane plantations and the Queimada government to chase José Dolores, who is disturbing the economical interests of England in sugar cane with his army of rebels. '"IMDB
---
---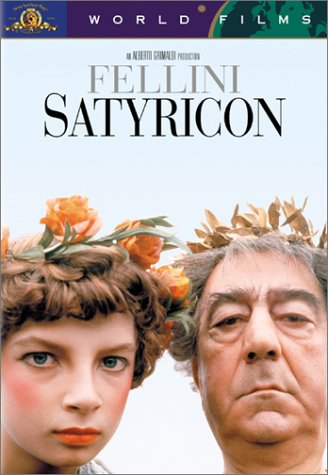 5. Satyricon (Federico Fellini)
Federico Fellini makes his most decadent, undisciplined work in this free adaptation of Petronius' famous farcical chronicle of ancient Roman life. The film opens with Encolpio (Martin Potter) vying with his friend Ascilto (Hiram Keller) for the affections of a young effeminate lad named Gitone (Max Born). When the youth chooses his rival over him, Encolpio begins a journey that has him encountering Romans of every stripe and color. He drops in on an orgy thrown by Trimalchio (Mario Romagnoli), a wealth-loving ex-slave who has spurned his wife in favor of a pleasures of a young boy; he toils on a slave galley, fighting off the advances of Lichas (Alain Cuny) '" the ship's burly wall-eyed captain; he steals an albino hermaphrodite demi-god who is reputed to be able to tell the future; and fails to summon the enthusiasm to make love to a whore-priestess. Along the way, we witness a parade of prostitutes in ancient Rome's pleasure quarters; watch a performance by Vernacchio (Fanfulla), an actor whose on-stage specialties include farting and public amputation; and the wanton devouring of a human corpse for financial gain. '"allmovie guide
---
---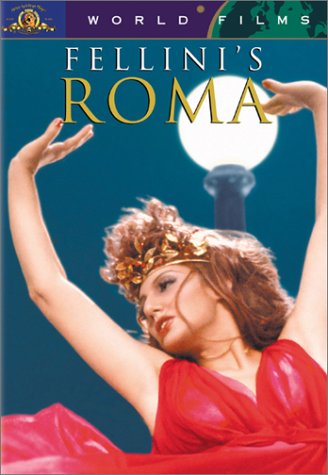 4. Roma (Federico Fellini)
A virtually plotless, gaudy, impressionistic portrait of Rome through the eyes of one of its most famous citizens. blending autobiography (a reconstruction of Fellini's own arrival in Rome during the Mussolini years; a trip to a brothel and a music-hall) with scenes from present-day Roman life (a massive traffic jam on the autostrada; a raucous journey through Rome after dark; following an archaeological team through the site of the Rome subways; an unforgettable ecclesiastical fashion show) '"IMDb
---
---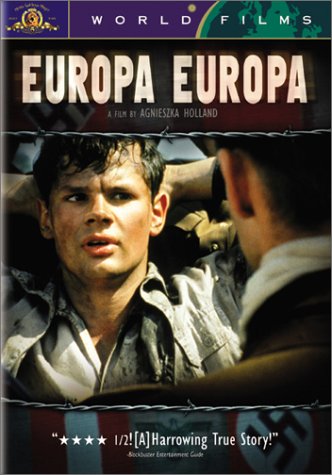 3. Europa Europa (Agnieszka Holland)
This drama was based on the true story of a young German Jew who survived the Holocaust by falling in with the Nazis. Solomon Perel (Marco Hofschneider) is the son of a Jewish shoe salesman coming of age in Germany during the rise of Adolf Hitler. In 1938, a group of Nazis attack Solomon's family home; his sister is killed, and 13-year-old Solomon flees to Poland. Solomon winds up in an orphanage operated by Stalinist forces; when German forces storm Poland, Solomon's fluent German allows him to join the Nazis as a translator, posing as Josef Peters, an ethnic German. In time, 'Peters' is made a member of the elite Hitler Youth, but since Solomon is circumcised, he can be easily revealed as a Jew, and he lives in constant fear that his secret will be discovered. Solomon's close calls include an attempted seduction by Robert Kellerman (André Wilms), a homosexual officer, and his relationship with Leni (Julie Delpy), a beautiful but violently anti-Semitic woman who wants to bear his child for the glory of the master race. Europa, Europa (shown in Europe as Hitlerjunge Salomon) also features the real Solomon Perel, who appears briefly as himself. '"allmovie guide
---
---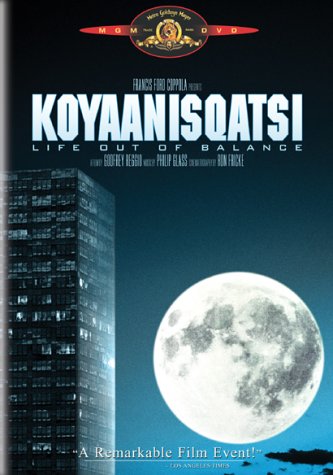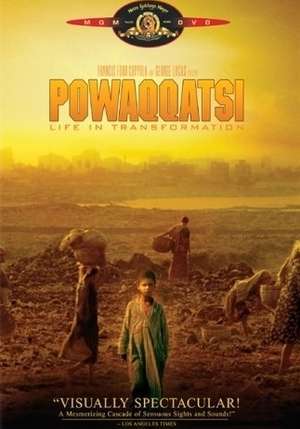 2.5 Koyaanisqatsi (Godfrey Reggio)
An art-house circuit sensation, this feature-length documentary is visually arresting and possesses a clear, pro-environmental political agenda. Without a story, dialogue, or characters, Koyaanisqatsi (1983) (the film's title is a Hopi word roughly translated into English as 'life out of balance') is composed of nature imagery, manipulated in slow motion, double exposure or time lapse, juxtaposed with footage of humans' devastating environmental impact on the planet. Starting with an ancient rock wall painting, the film moves through sequences depicting clouds, waves, and other natural features, then into man-made landscapes such as buildings, earth-altering construction machinery, and cars. The message of director Godfrey Reggio is clear: humans are destroying the planet, and all of human progress is pointlessly foolish. Also notable for its intense, atmospheric score by new age composer Philip Glass, Koyaanisqatsi (1983) was a labor of love for Reggio, who spent several years filming it. The film was followed by sequels, Powaqqatsi (1988), Anima Mundi (1991) and Naqoyqatsi (1999). '"allmovie guide
2. Powaqqatsi (Godfrey Reggio)
Powaqqatsi is a Hopi word meaning 'parasitic way of life' or 'life in transition'. While Koyaanisqatsi focused on modern life in industrial countries, Powaqqatsi, which similarly has no dialogue, focuses more on the conflict in third world countries between traditional ways of life and the new ways of life introduced with industrialization. As with Koyaanisqatsi and the third and final part of the '˜Qatsi' trilogy, Naqoyqatsi, the film is strongly related to its soundtrack, written by Philip Glass. Here, human voices (especially children's and mainly from South America and Africa) appear more than in Koyaanisqatsi, in harmony with the film's message and images. '"IMDb
---
Koyannisqatsi:
---
Powaqqatsi:
---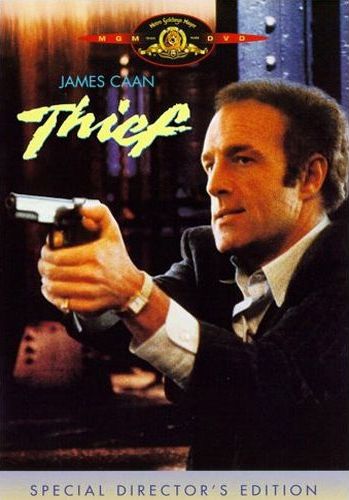 1. Thief (Michael Mann)
Frank is an expert professional safecracker, specializing in high-profile diamond jobs. After having spent many years in prison, he has a very concrete picture of what he wants out of life'"including a nice home, a wife, and kids. As soon as he is able to assemble the pieces of this collage, by means of his chosen profession, he intends to retire and become a model citizen. In an effort to accelerate this process, he signs on to take down a huge score for a big-time gangster. Unfortunately, Frank's obsession for his version of the American Dream allows him to overlook his natural wariness and mistrust, when making the deal for his final job. He is thus ensnared and robbed of his freedom, his independence, and, ultimately, his dream. '"IMDb
---
---