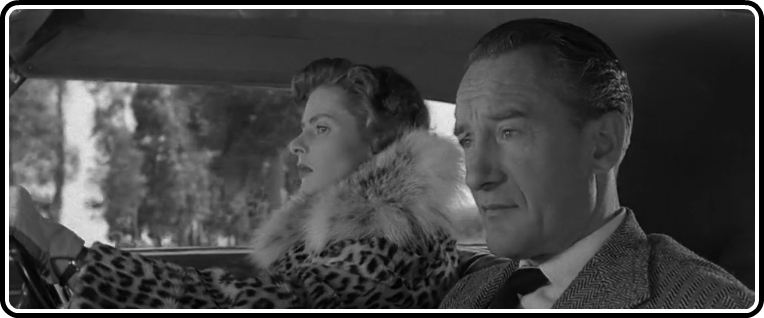 There's a whole lotta Rossellini going on for Criterion fans lately, and with its tease in the most recent wacky drawing—along with Stromboli and Europa '51—as well as the theatrical poster for Janus Films' restoration recently going on sale in the store, it all but guarantees that the once-hard-to-find Voyage to Italy will soon get a spine number. But if you're in New York and want to see it on the big screen you can head to the Museum of the Moving Image in two weeks to check it out!
On June 22nd at 6pm and June 23rd at 2pm, the Museum will screen Janus' new restoration as part of their ongoing "See It Big!" series that is organized by Criterion staff writer and Reverse Shot co-editor Michael Koresky along with Jeff Reichert, and Chief Curator David Schwartz.  The series "celebrates the joys of large-scale moviegoing" and "provides a chance to discover or revisit essential films in their full theatrical splendor." Criterion nerds should also note that Nicholas Ray's Bigger Than Life, starring an appropriately paranoid James Mason, is also screening on June 23rd at 5pm.
"Among the most influential films of the postwar era, Roberto Rossellini's Voyage to Italy charts the declining marriage of a British couple (Ingrid Bergman and George Sanders) on a trip in the countryside near Naples. More than just an anatomy of a relationship, Rossellini's masterpiece is a heartrending work of emotional transcendence and profound spirituality. Considered an ancestor of the existential works of Michelangelo Antonioni; hailed as a groundbreaking work of modernism by the critics of Cahiers du cinéma; and named by Martin Scorsese as one of his favorite films, Journey to Italy is a breathtaking cinematic landmark."
If you can't get to New York in time, the film is available on Criterion's Hulu Plus page here, and be sure to check out Scott's review from last year for some keen insight on this enduring classic. Also, Rossellini fans should check out Rome Open City which is now featured on Criterion's 101 Days of Summer Hulu Plus channel, free for a limited time.