Earlier today, Criterion sent out their monthly e-mail newsletter, highlighting what they will be releasing over the next month as well including a few unexpected treats. This month they're hosting a contest of sorts, where they're looking for the best user submitted caption to go along with an image they've chosen. Head over to the Current post to see the images, and submit the funniest caption you can, to win a DVD or Blu-ray of your choice.
As usual, Jason Polan included a wacky drawing to accompany the newsletter, hinting at an upcoming Criterion release. Today's drawing was certainly a tough nut to crack, as these images usually require some level of detective work, when they are not obvious. A falcon sitting on a football (or soccerball for us Americans), does not jump out at me as a title I'm familiar with. Luckily my keyword detective skills are becoming sharper as I grow older. After a few clicks on IMDB, I came to the conclusion that this month's drawing is hinting at Ken Loach's 1969 film Kes.
Also known as "A Kestrel For A Knave" (the title of the story that the film is based on), Kes tells the story of Billy Casper, a rough school boy, who finds an unlikely friend in the form of a falcon. I haven't seen the film yet, and from what I gather from the trailer is that it's most likely part of the coming of age genre that I can't seem to get behind at this stage of my life. Netflix doesn't have any discs available for this currently, but lists it as coming soon to Watch Instantly.
As you can see from the DVD Cover below, this was one of the MGM titles that Epix brought with it to Netflix recently, and that makes me even more sure in my prediction that this will make it's way into the collection. We've seen several titles make their way into the Criterion Collection recently that were once under the MGM umbrella, as they are not doing well financially these days, and most likely don't have any plans on releasing some of these older catalog titles.
Have you seen Kes? What do you think of this prospect of it finding it's way into the Criterion Collection? What other Ken Loach films would you like to see added?
---

---
---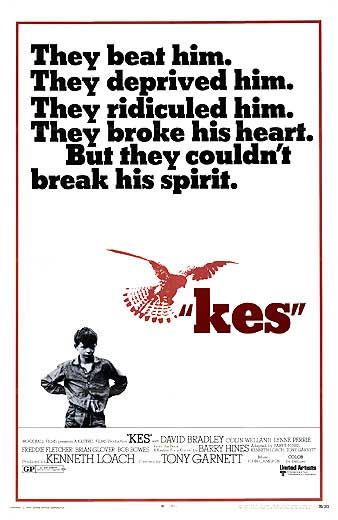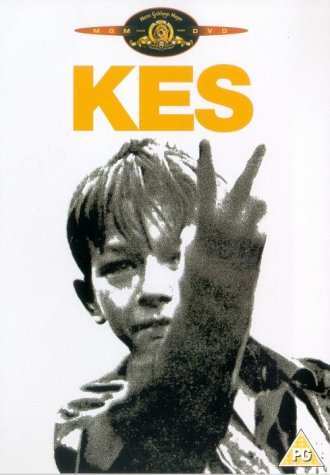 ---