The Criterion Collection has just posted their annual Wacky New Year's Day Drawing. Let's dissect it and see what we have in store for the next year.
The past Wacky New Year's Day Drawings:
---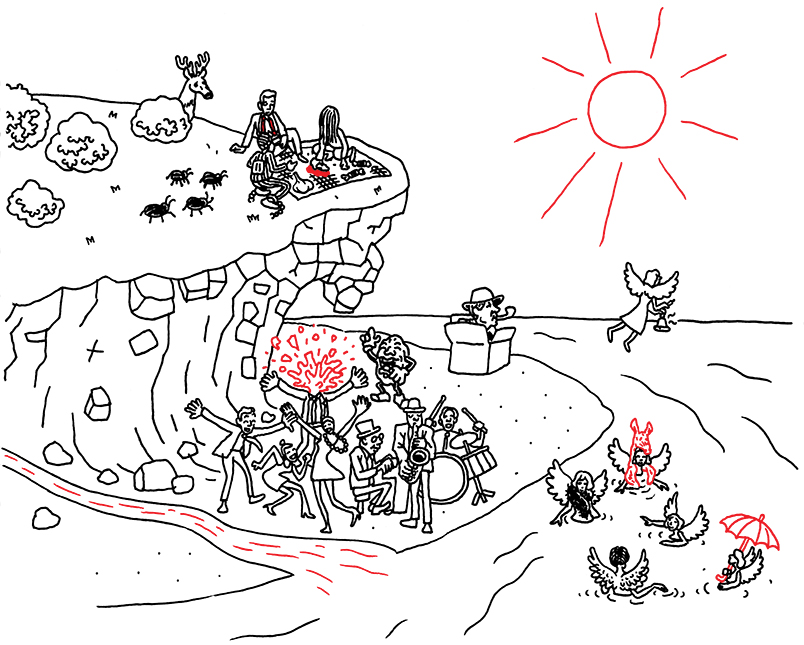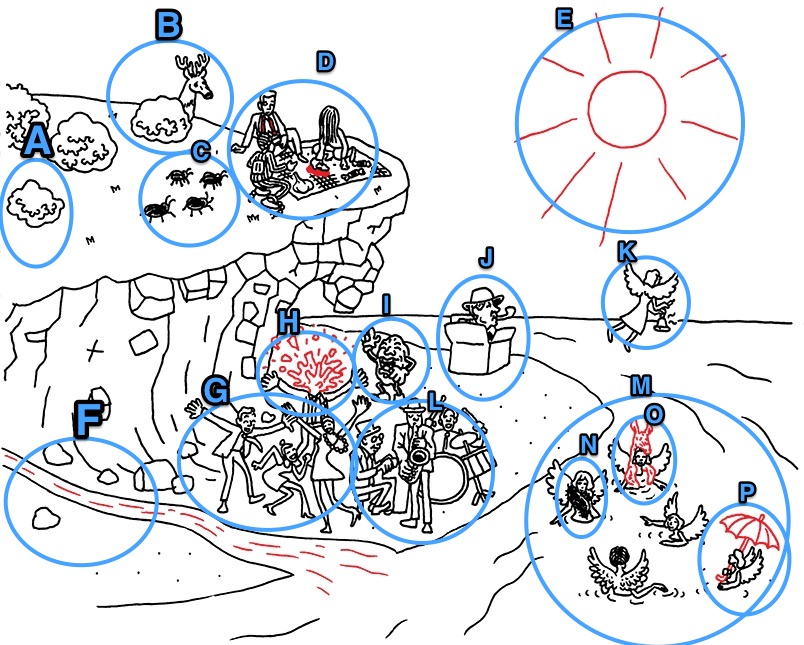 ---
A. Bushes =
B. Reindeer behind a bush = Michael Cimino's The Deer Hunter
C. Beetles = Richard Lester's A Hard Day's Night
D. Picnic scene = Picnic At Hanging Rock, Hideo Nakata's Ringu (or Truffaut's Wild Child?), Les Blank's Garlic Is As Good As Ten Mothers, Sydney Pollack's Tootsie, Roman Polanski's MacBeth, Riot In Cell Block 11
E. Red Sun = Terence Young's Red Sun 1971
, Edward Yang's A Brighter Summer Day
F. Red River = Howard Hawk's Red River
G. Dancing people = Lawrence Kasdan's The Big Chill
H. Exploding Head = David Cronenberg's Scanners
I. California Raisin = Daniel Petrie's A Raisin In The Sun (1961), The Big Chill
J. Head in the box = Jacques Tati box set
K. Angel leaving with a bell = Frank Capra's It's A Wonderful Life, Breaking The Waves
L. Band playing =
M. Angels in the water = Jacques Demy's Bay Of Angels, Charles Chaplin's The Kid
N. Angel with a boa = Jacques Demy's Lola
O. Angel with the  hat = Jacques Demy's Donkey Skin
P. Red Umbrella = Jacques Demy's Umbrellas Of Cherbourg
Others / Misc. Thoughts.
---