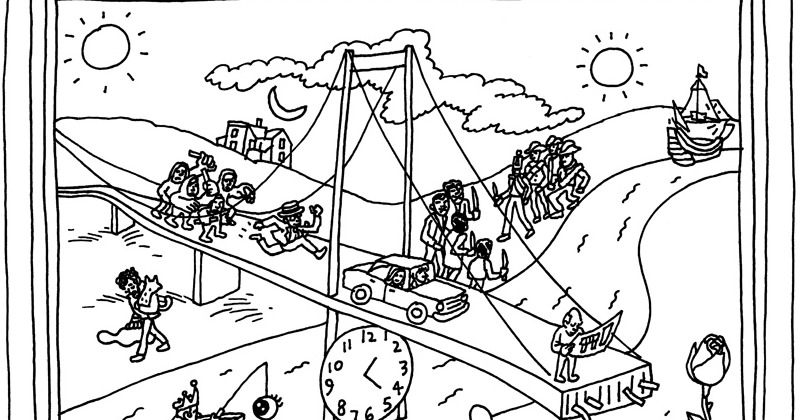 The latest wacky new years drawing has been posted, let's break it down. Feel free to comment below if you want to join in on the fun.
Here are links to the various drawings from the past few years
Here we go: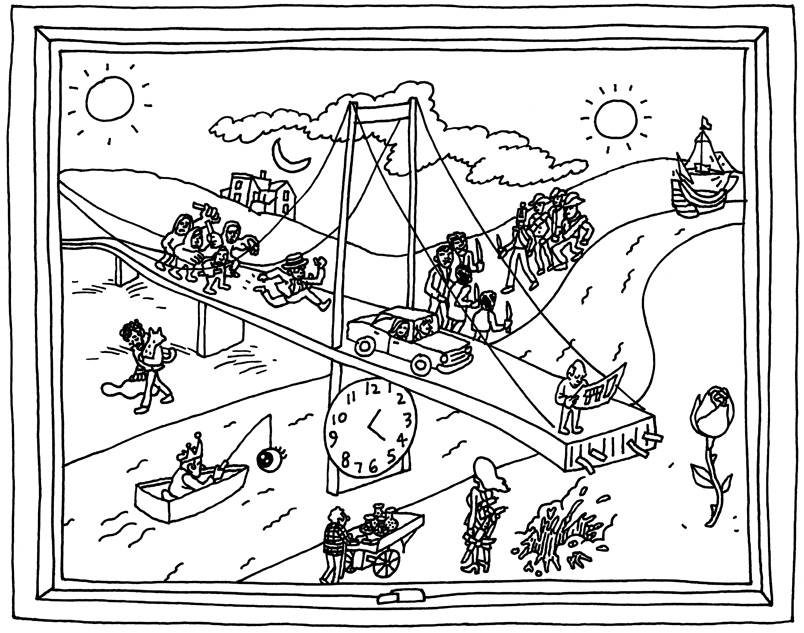 And here's one with some mark-up, to help break it down.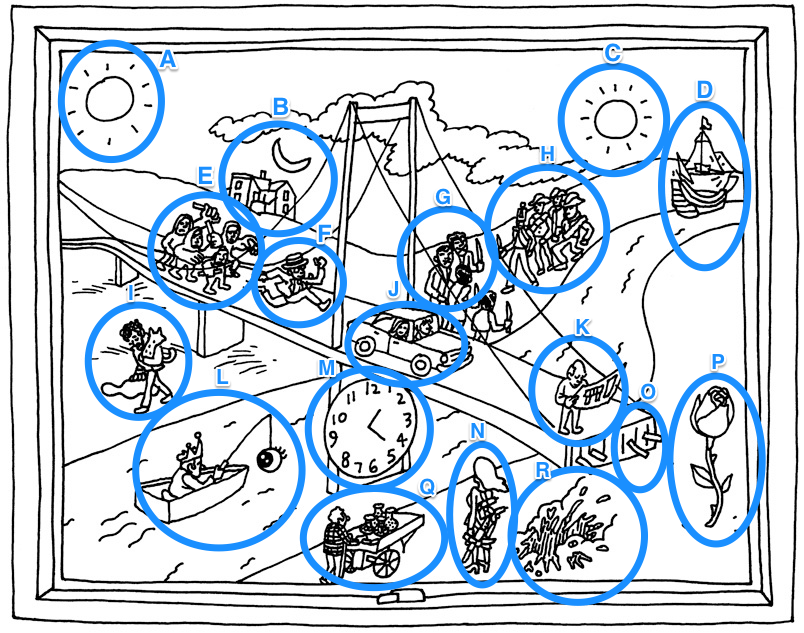 Now let's try to dissect it:
A. Edward Yang's A Brighter Summer Day also, there are Two Days, One Night
B. Moonrise Kingdom
C. Sun = Before Sunrise / Before Sunset? Two Days, One Night
D. Terrence Malick's The New World
E. The Brood
F. Speedy
G. Gang = Gangs of New York? (Probably not) Ozu's Silent Crime Dramas
H. Barry Lyndon? Napoleon?
I. Inside Llewyn Davis?
J. Couple in car = Wenders' Road films?
K. A Master Builder
L. Fisher King / Jellyfish Eyes
M. Clock = 1, 2, 3?
N. Maybe N and R are The Passion of Joan of Arc? Dressed To Kill / Lady Snowblood
O. Bridge = Last Exit To Brooklyn? The Bridge
P. The Rose? La Vie En Rose?
Q. Ramin Bahrani's Man Push Cart? The Merchant Of Four Seasons
R. Pyre = Passion of Joan of Arc? Lady Snowblood
S. The Window Frame = A Room With A View
What do you think? Sound off in the comments below.
Here are the past years' drawings