Last year's Il Cinema Ritrovato festival screened a new restoration of Vittorio De Sica's Bicycle Thieves, and earlier today the Cineteca di Bologna uploaded the trailer above. The film was in the "Recovered and Restored" part of the festival, along with the new restorations of Detour, the Seventh Seal, and Early Spring.
You can watch a discussion (you'll have to turn on the auto-translate unless you speak Italian) from last year's festival below:
The Criterion Collection re-released Bicycle Thieves on Blu-ray in March of 2016 (listen back to episode 2 of Chronicles to hear us chat about the release) with the following information regarding the transfer:
This new digital transfer was created in 4K resolution on a Scanity film scanner from a 35 mm safety fine-grain master made from the original nitrate negative. The restoration was performed by Digital Film Restore in Chennai, India.
Arrow Video also released the film on Blu-ray in 2011 (read James' review of the release here), with a different, older transfer.
I can't wait to see if this new restoration is released on Blu-ray, and how it compares to the previous two editions.
This is the poster that Il Cinema Ritrovato will be using for the new screenings: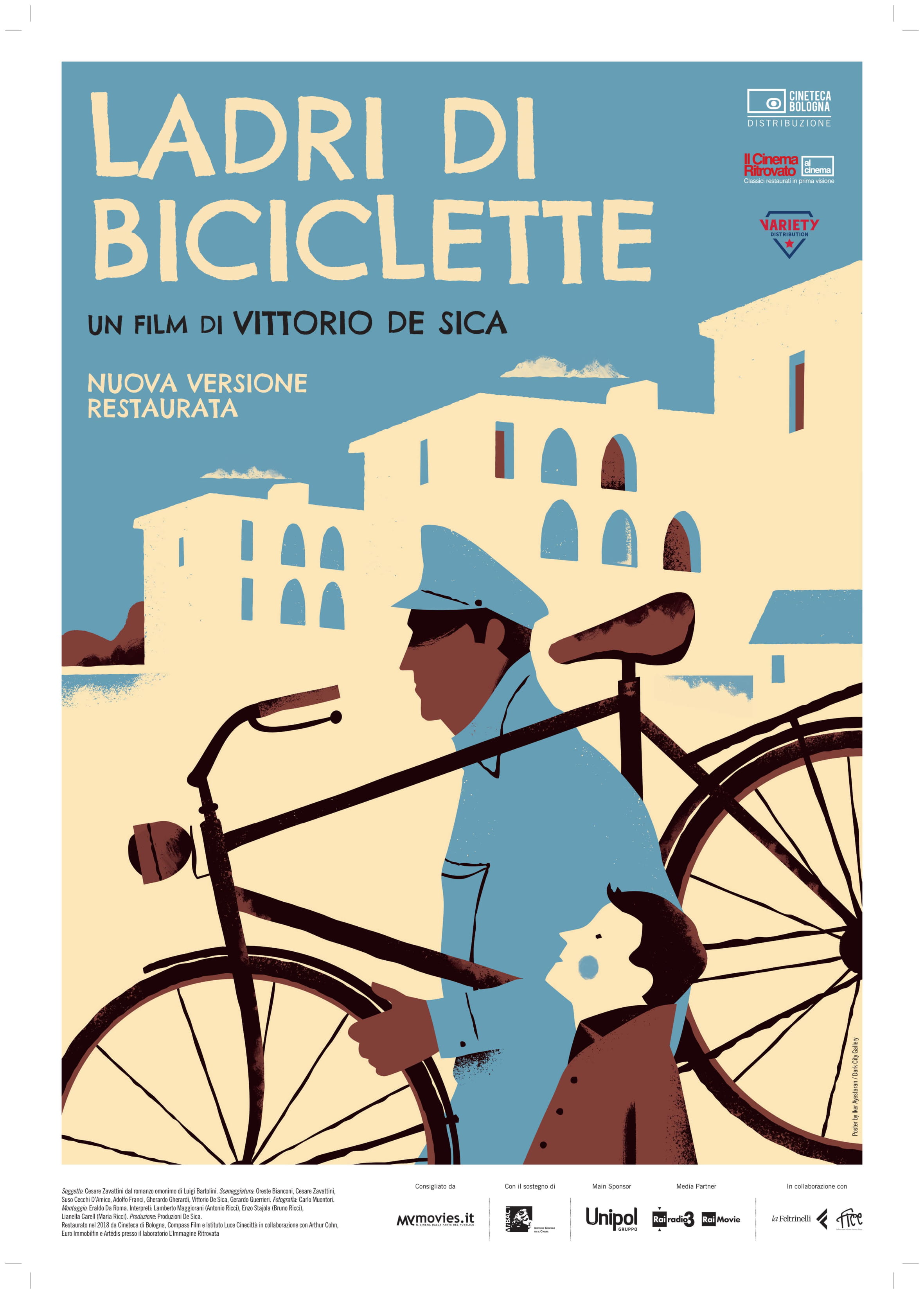 $22.97
in stock
9 new from $22.97
3 used from $31.93
Amazon.com
Free shipping
£8.90
in stock
14 new from £8.90
1 used from £7.99
Amazon.co.uk
Free shipping
Last updated on December 7, 2019 9:52 am