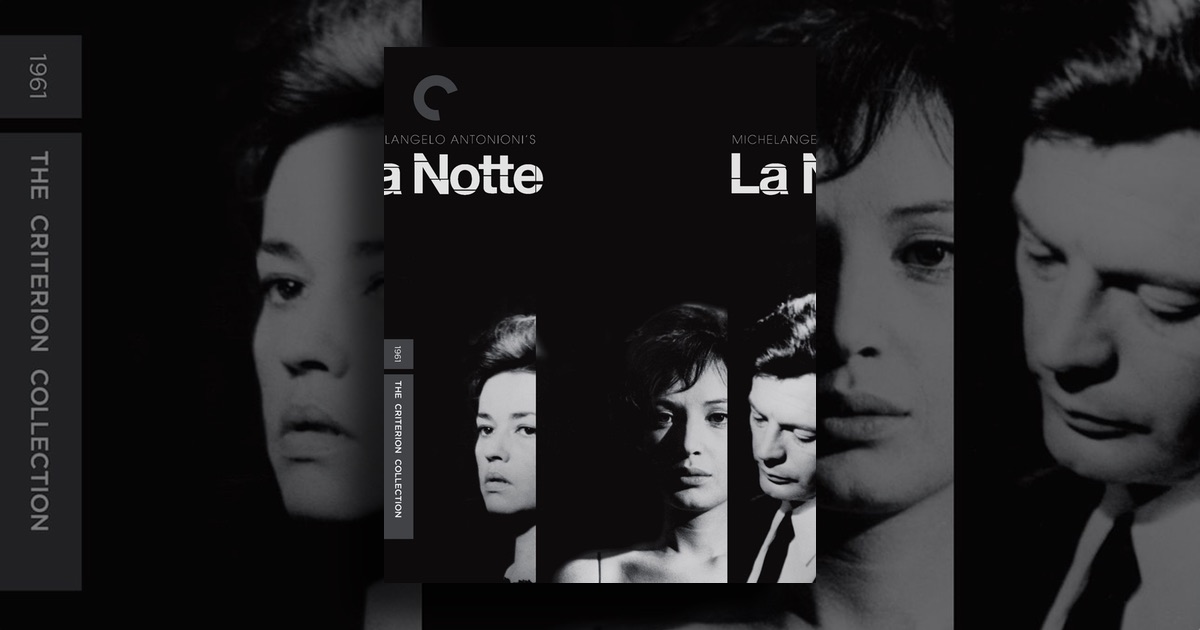 Podcast: Download (Duration: 1:21:02 — 32.9MB)
On episode 209 of CriterionCast, Jordan Essoe is joined by Scott Nye, David Blakeslee, and Arik Devens to discuss Michelangelo Antonioni's 1961 film La notte.
Marcello Mastroianni and Jeanne Moreau star as a novelist and his frustrated wife, who, over the course of one night, confront their alienation from each other and the achingly empty bourgeois Milan circles in which they travel. Antonioni's muse Monica Vitti smolders as an industrialist's tempting daughter. Moodily sensual cinematography and subtly expressive performances make La notte an indelible illustration of romantic and social deterioration.
Subscribe to the podcast via RSS or in iTunes
---
EPISODE LINKS
EPISODE CREDITS
---
$20.05
$39.95
in stock
8 new from $17.09
7 used from $15.06
as of October 3, 2022 12:49 am


wU19X2JJG78GIpBSNGfL