Podcast: Download (Duration: 1:03:55 — 29.5MB)
Disc 2 episodes are bonus/supplement episodes of The CriterionCast. Ryan Gallagher, & James McCormick chat about movies, television, and other media. 'On The Screen' is where they discuss anything and everything that has been on their screens in the week. So anything from TV & movies to music & web junk, everything 'On The Screen' is up for grabs. This is what they recommend to you, their listeners.
Since this is my second attempt at editing the podcast, please excuse the volume levels in the episode, I'll have this squared away with the next set of recordings.
What do you think of their show? Please send them your feed back: [email protected], call their voicemail line (209-877-7335), follow them on twitter @CriterionCast or comment on their website, CriterionCast.com.
Thank you for listening. Don't forget to subscribe to the podcast and leave your reviews in iTunes.
Our next episode they will highlight and discuss film Criterion # 306 Jean-Pierre Melville's 1967 film, Le Samouraï
.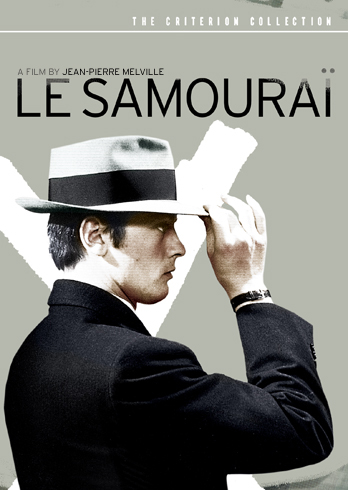 Show Notes:
00:00 '" 00:24; 'A visit to information retrieval' by Fatboy Roberts
00:25 '" 00:55; Intro – Ryan Gallagher
On The Screen:
00:56 '" 20:00; Naruse, Ozu, Doctor Who, Doc Martin, SXSW, Conan O'Brien Can't Stop, Panels '" Moises Chiullan
20:00 '" 51:00; Korean American Film Festival Of New York, Madame Freedom, Red Chapel, Vampire Circus, Santa Sangre '" James McCormick
51:00 '" 59:00; Dream Home, Batman The Brave And The Bold '" Ryan Gallagher
Credits:
59:00 '" 1:03:11; Wrap Up & Goodbyes
1:04:08 '" 1:04:50; 'Five' by Fatboy Roberts