Podcast: Download (Duration: 1:07:43 — 62.3MB)
Disc 2 episodes are bonus/supplement episodes of The CriterionCast. Rudie Obias, Ryan Gallagher, & James McCormick ramble on and on about movies and movie experiences. 'On The Screen' is where they discuss anything and everything that has been on their screens in the week. So anything from TV & movies to music & web junk, everything 'On The Screen' is up for grabs. This is what they recommend to you, their listeners.
SPECIAL GUEST: David Blakeslee – A writer for the CriterionCast and The Author of the Criterion Reflections blog
What do you think of their show? Please send them your feed back: [email protected] or call their voicemail line @ 347.878.3430 or follow them on twitter @CriterionCast or Comment on their blog, http://CriterionCast.com.
Thank You for listening. Don't forget to subscribe to their podcast and please leave your reviews in their iTunes feed.
They broadcast every episode LIVE on UStream every Friday @ 8pm EST/5pm PST. Join in on the conversation @ CriterionCast.com/LIVE
Our next episode they will highlight and discuss film Criterion #093 Michael Powell and Emeric Pressburg's 1947 film, Black Narcissus.
Add It To Your Netflix Queue or Watch It Via Netflix Watch Instantly.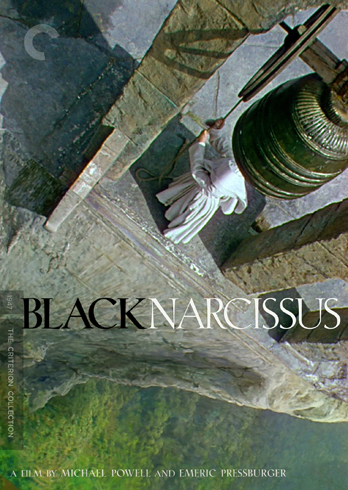 Show Notes:
(00:00 – 01:09; "Rush Apart" by The Rural Alberta Advantage)
(01:10 – 01:59; The CriterionCast – Episode 062.5 – Disc 2)
(2:00 – 1:04:13; Our Top Criterion Releases of 2010)
David Blakeslee
Stan Brakhage's By Brakhage Volume 2
Roberto Rossellini's War Trilogy
Rudie Obias
James McCormick
Powell & Pressburger's The Red Shoes
Nicholas Ray's Bigger Than Life
Charles Laughton's The Night of The Hunter
Ryan Gallagher
Terrence Malick's The Thin Red Line
[CREDITS]
(1:04:14 – 1:05:43; Wrap Up, Contact Info & Goodbyes)
(1:05:44 – 1:06:09; Next – Powell & Pressburg's 1947 film – CC #093 – Variations On a Theme – Sexual Repression in Movies)
(1:06:10 – 1:06:39; Goodbyes)
(1:06:40 – 1:07:30; "Tidal Wave" by The Apples in Stereo)
(1:07:31 – 1:07:43; Outtakes!)