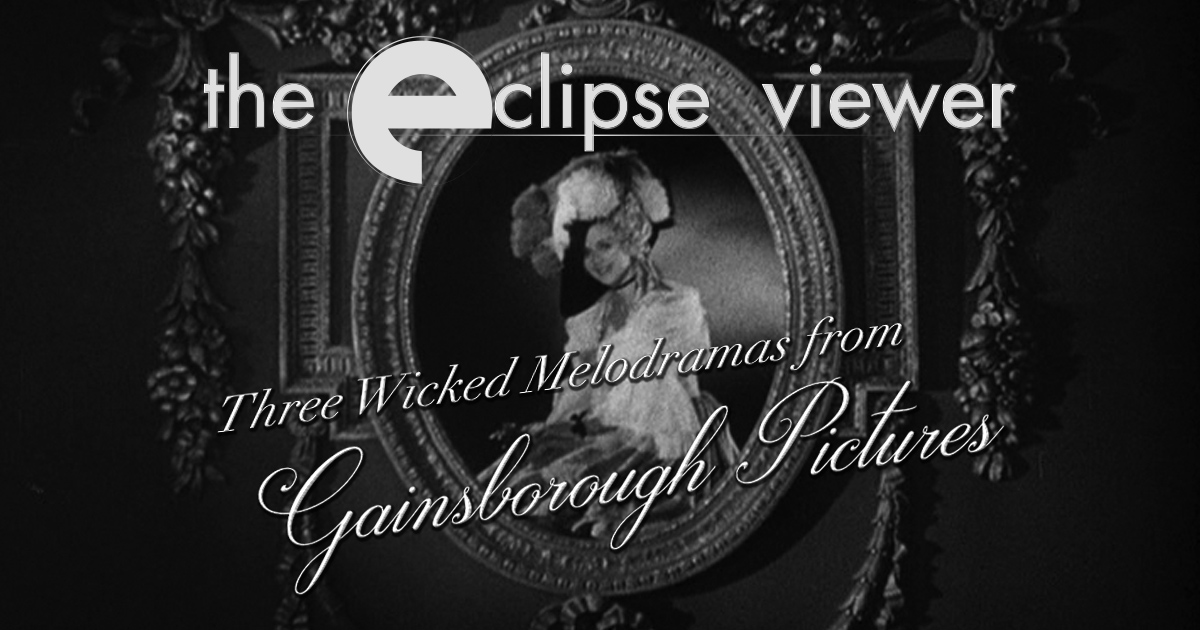 Podcast: Download (Duration: 1:28:49 — 81.8MB)
This podcast focuses on Criterion's Eclipse Series of DVDs. Hosts David Blakeslee and Trevor Berrett give an overview of each box and offer their perspectives on the unique treasures they find inside. In this episode, David and Trevor discuss Eclipse Series 36: Three Wicked Melodramas from Gainsborough Pictures.
About the films:
During the 1940s, realism reigned in British cinema—but not at Gainsborough Pictures. The studio, which had been around since the twenties, found new success with a series of pleasurably preposterous costume melodramas. Audiences ate up these overheated films, which featured a stable of charismatic stars, including James Mason, Margaret Lockwood, Stewart Granger, and Phyllis Calvert. Though the movies were immensely profitable in wartime and immediately after, Gainsborough did not outlive the decade. This set brings together a trio of the studio's most popular films from this era—florid, visceral tales of secret identities, multiple personalities, and romantic betrayals.
Subscribe to the podcast via RSS or in iTunes.
Buy The Box Set On Amazon: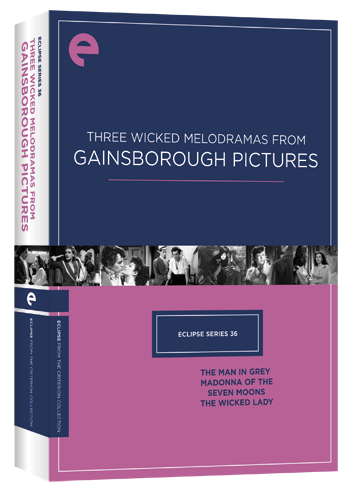 Episode Links
Gainsborough Pictures
Box Set Reviews
The Man in Grey
Madonna of the Seven Moons
The Wicked Lady
Next time on the podcast: Eclipse Series 43: Agnès Varda in California
Contact us