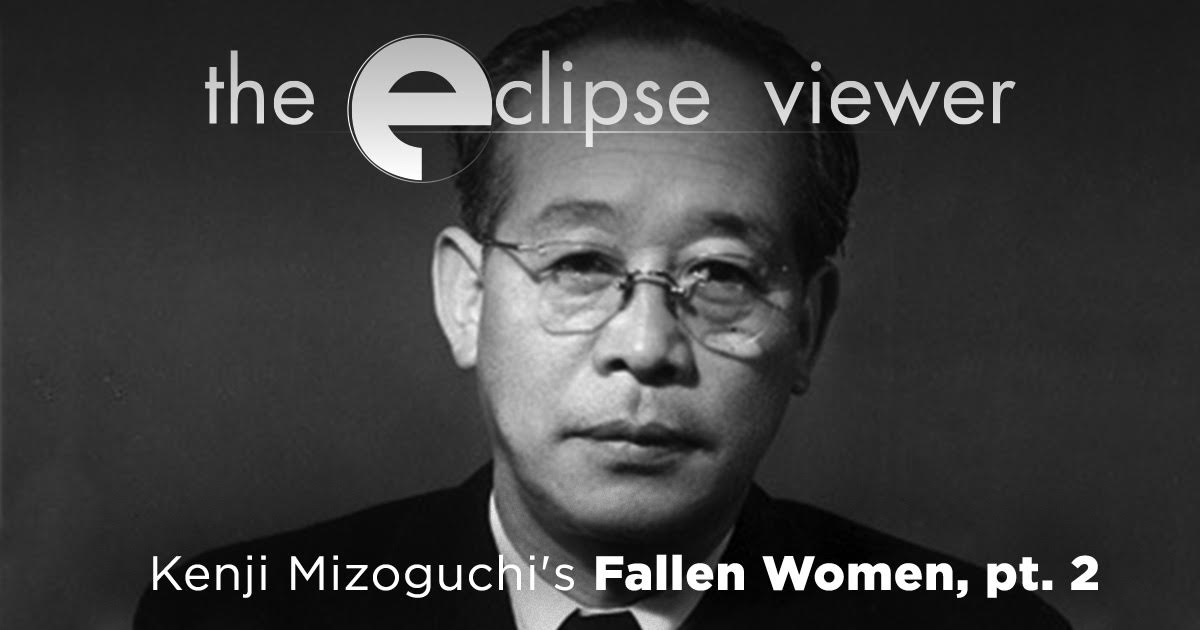 Podcast: Download (Duration: 1:08:54 — 32.1MB)
This podcast focuses on Criterion's Eclipse Series of DVDs. Hosts David Blakeslee and Trevor Berrett give an overview of each box and offer their perspectives on the unique treasures they find inside. In this episode, David and Trevor is joined by Scott Nye to discuss Eclipse Series 13: Kenji Mizoguchi's Fallen Women.
About the films:
Over the course of a three-decade, more than eighty film career, master cineaste Kenji Mizoguchi (Ugetsu, Sansho the Bailiff) would return again and again to one abiding theme: the plight of women in Japanese society. In these four lacerating works of social consciousness—two prewar (Osaka Elegy, Sisters of the Gion), two postwar (Women of the Night, Street of Shame)—Mizoguchi introduces an array of compelling female protagonists, crushed or resilient, who are forced by their conditions and culture into compromising positions. With Mizoguchi's visual daring and eloquence, these films are as cinematically thrilling as they are politically rousing.
Subscribe to the podcast via RSS or in iTunes.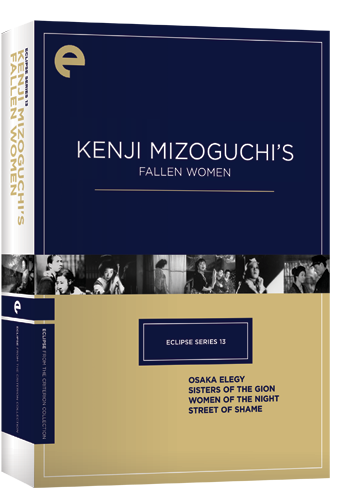 Episode Links
Kenji Mizoguchi
Box Set Reviews
Women of the Night
Street of Shame
Next time on the podcast: Eclipse Series 2: The Documentaries of Louis Malle
Contact us