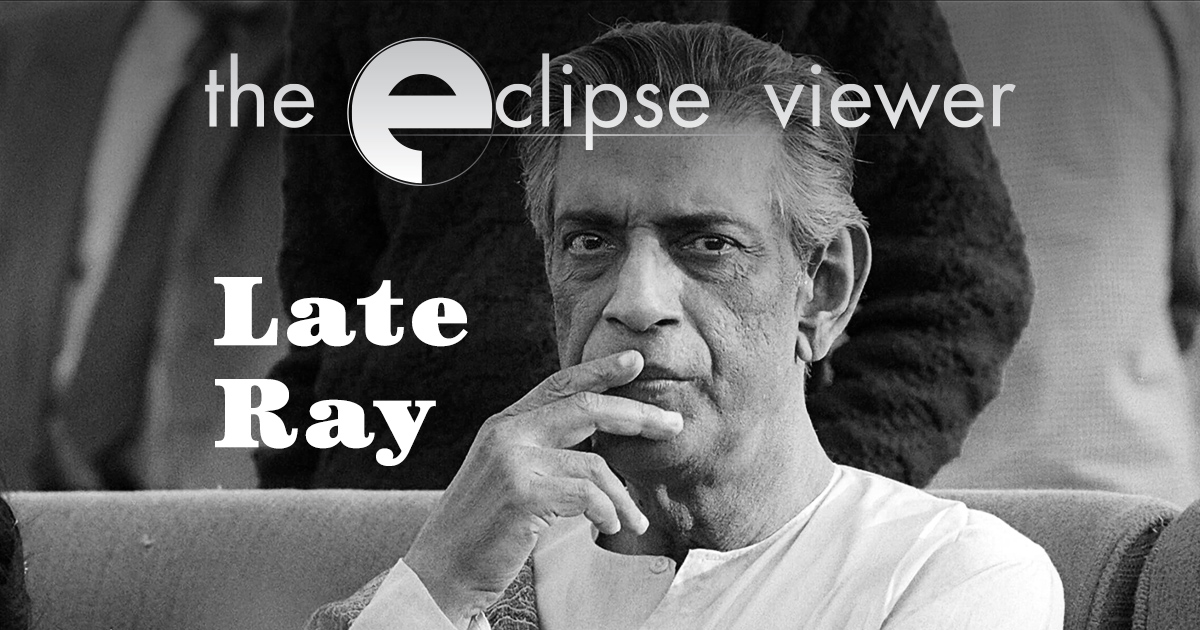 Podcast: Download (Duration: 1:45:40 — 97.3MB)
This podcast focuses on Criterion's Eclipse Series of DVDs. Hosts David Blakeslee and Trevor Berrett give an overview of each box and offer their perspectives on the unique treasures they find inside. In this episode, David and Trevor discuss Eclipse Series 40: Late Ray.
About the films:
The films directed by the great Satyajit Ray in the last ten years of his life have a unique dignity and drama. Three of them are collected here: the fervent Rabindranath Tagore adaptation The Home and the World; the vital An Enemy of the People, based on the Henrik Ibsen play; and the filmmaker's final work, the poignant and philosophical family story The Stranger. They are complex, political, and humane depictions of worlds both corrupt and indescribably beautiful, constructed with Ray's characteristic elegance and imbued with autumnal profundity. These late-career features are the meditative works of a master.
Subscribe to the podcast via RSS or in iTunes.
Buy The Box Set On Amazon:
Episode Links
Satyajit Ray
Box Set Reviews
The Home and the World
An Enemy of the People
The Stranger
Satyajit Ray's 1992 acceptance speech for an honorary career-achievement Oscar, presented by Audrey Hepburn:
Next time on the podcast: Eclipse Series 18: Dušan Makavejev—Free Radical
Contact us