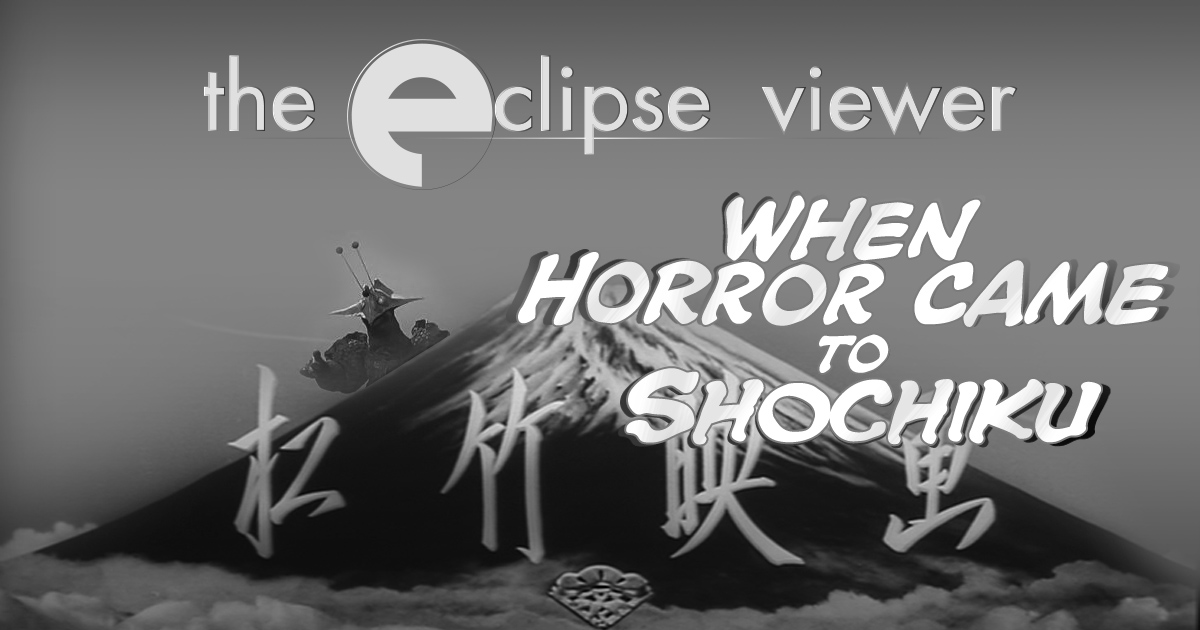 Podcast: Download (Duration: 1:47:55 — 49.5MB)
This podcast focuses on Criterion's Eclipse Series of DVDs. Hosts David Blakeslee and Trevor Berrett give an overview of each box and offer their perspectives on the unique treasures they find inside. In this episode, David and Trevor discuss Eclipse Series 37: When Horror Came to Shochiku.
About the films:
Following years of a certain radioactive beast's domination at the box office, many Japanese studios tried to replicate the formula with their own brands of monster movies. One of the most fascinating, if short-lived, dives into that fiendish deep end was the one by Shochiku, a studio better known for elegant dramas by the likes of Kenji Mizoguchi and Yasujiro Ozu. In 1967 and 1968, the company created four certifiably batty, low-budget fantasies, tales haunted by watery ghosts, plagued by angry insects, and stalked by aliens—including one in the form of a giant chicken-lizard. Shochiku's outrageous and oozy horror period shows a studio leaping into the unknown, even if only for one brief, bloody moment.
Subscribe to the podcast via RSS or in iTunes.
Timeline for the podcast:
Introduction/Background (00:00:01 – 00:13:57)
The X from Outer Space (00:13:58 – 00:28:59)
Goke, Body Snatcher From Hell (00:29:00 – 00:51:53)
The Living Skeleton (00:51:54 – 01:16:45)
Genocide (01:16:46 – 01:36:30)
Conclusion (01:36:31 – 01:48:05)
Buy The Box Set On Amazon: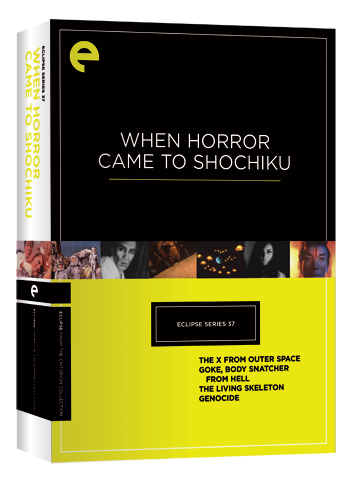 Episode Links:
Shochiku Studio:
Box Set Reviews:
The X from Outer Space:
Goke, Body Snatcher from Hell:
The Living Skeleton:
Genocide:
Next time on the podcast: Eclipse Series 22: Presenting Sacha Guitry
Contact us: