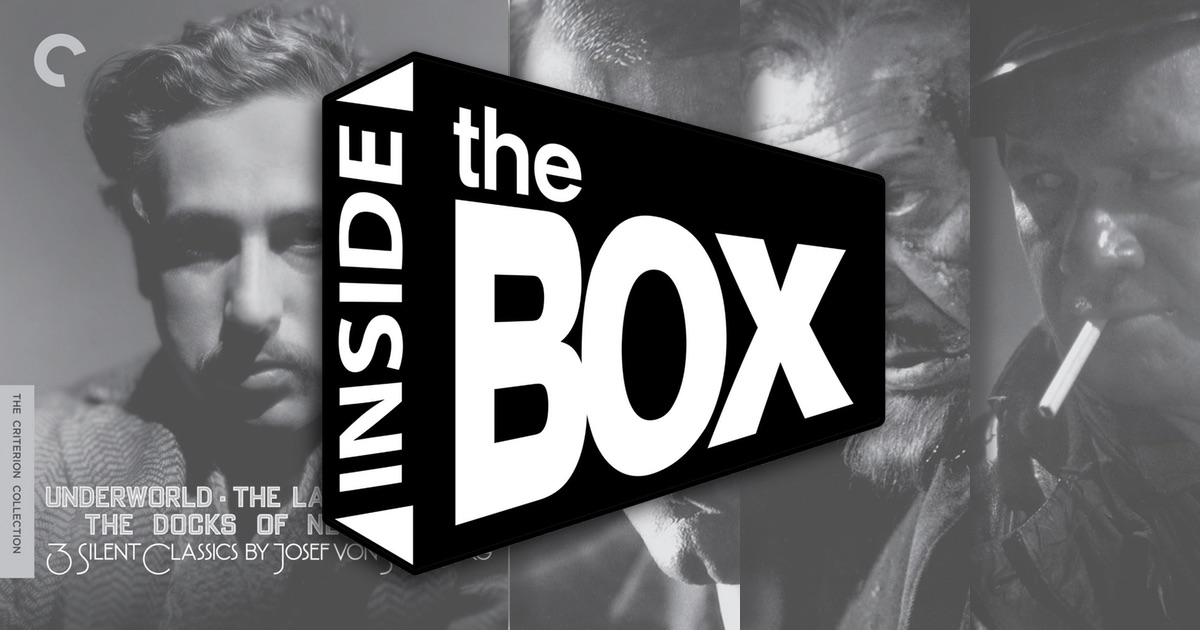 Podcast: Download (Duration: 1:37:11 — 133.7MB)
Trevor Berrett and David Blakeslee are pleased to present Inside the Box, a podcast series that will explore the riches in the various box sets released by The Criterion Collection. In this inaugural episode, they discuss 3 Silent Classics by Josef von Sternberg, which contains Underworld, The Last Command, and The Docks of New York.
Vienna-born, New York-raised Josef von Sternberg directed some of the most influential, stylish dramas ever to come out of Hollywood. Though best known for his star-making collaborations with Marlene Dietrich, von Sternberg began his career during the final years of the silent era, dazzling audiences and critics with his films' dark visions and innovative cinematography. The titles in this collection, made on the cusp of the sound age, are three of von Sternberg's greatest works, gritty evocations of gangster life (Underworld), the Russian Revolution (The Last Command), and working-class desperation (The Docks of New York) rendered as shadowy movie spectacle.
Episode Links
Josef von Sternberg
Underworld
The Last Command
The Docks of New York
Episode Credits
$49.99
$99.95
in stock
11 new from $49.99
9 used from $43.50
as of October 7, 2022 4:48 am