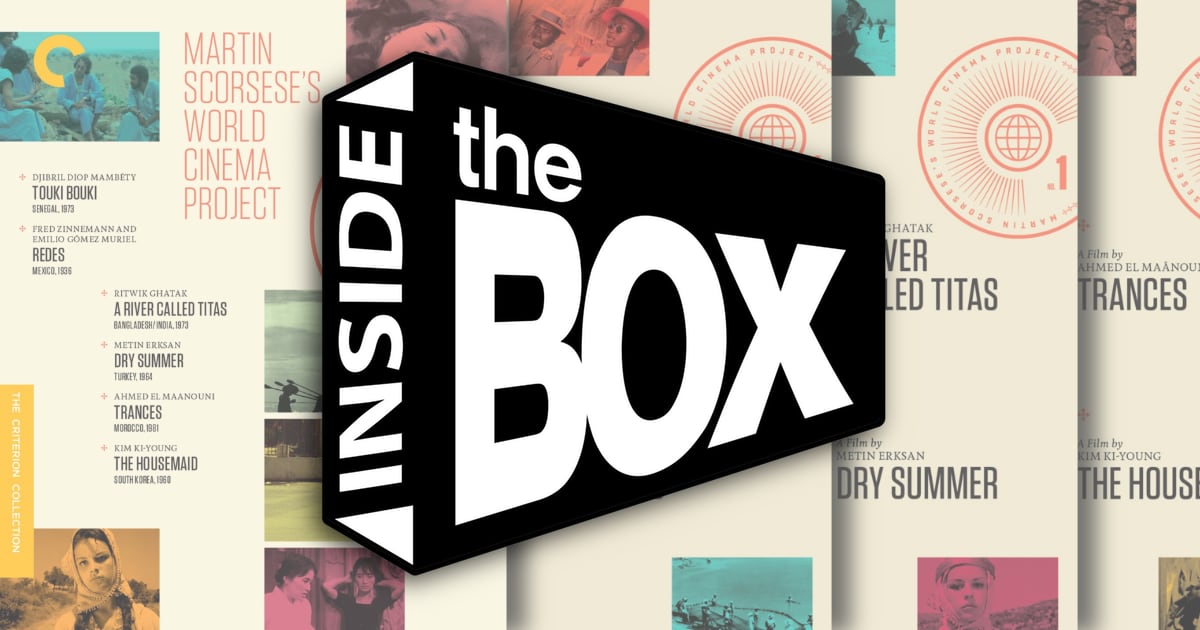 Podcast: Download (Duration: 1:11:05 — 65.1MB)
Trevor Berrett and David Blakeslee are pleased to present Inside the Box, a podcast series that explores the riches in the various box sets released by The Criterion Collection. In this episode, they discuss Martin Scorsese's World Cinema Project, No. 1. This is the second of three episodes focused on this set, and will focus on Ritwik Ghatak's A River Called Titas and Metin Erksan's Dry Summer.
Established by Martin Scorsese in 2007, the World Cinema Project expands the horizons of moviegoers everywhere. The mission of the WCP is to preserve and present marginalized and infrequently screened films from regions generally ill equipped to preserve their own cinema history. This collector's set brings together six superb films from countries around the globe, including Senegal (Touki bouki), Mexico (Redes), India and Bangladesh (A River Called Titas), Turkey (Dry Summer), Morocco (Trances), and South Korea (The Housemaid). Each is a cinematic revelation, depicting a culture not often seen by outsiders on-screen.
Episode Links
Episode Credits