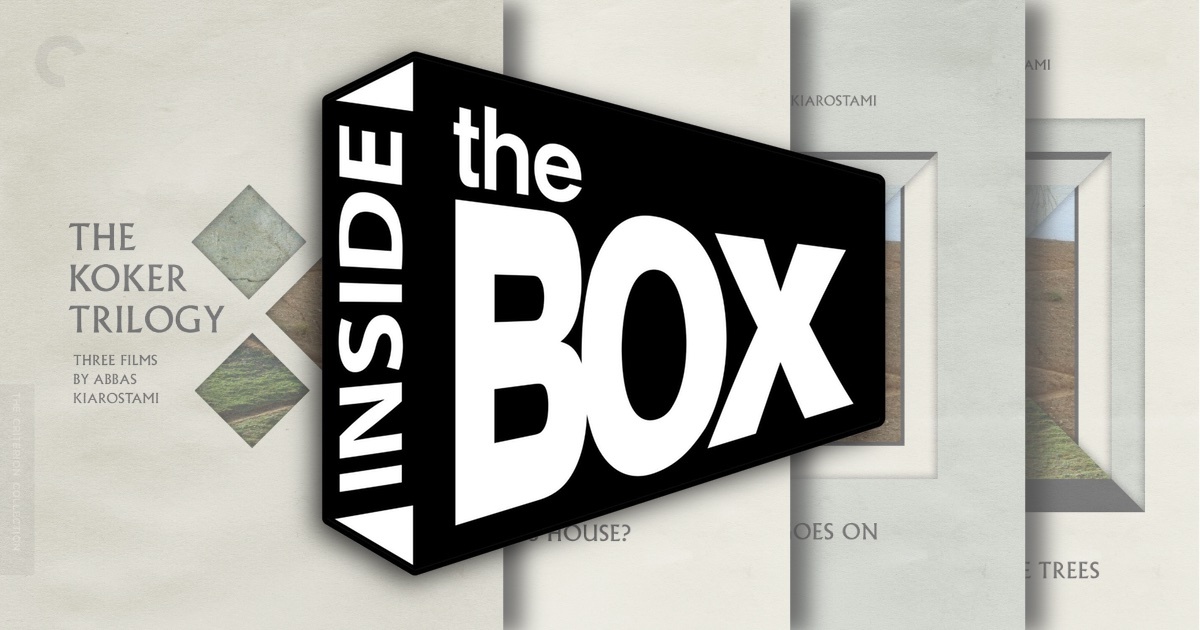 Podcast: Download (Duration: 1:56:13 — 91.9MB)
Trevor Berrett and David Blakeslee are pleased to present Inside the Box, a podcast series that explores the riches in the various box sets released by The Criterion Collection. In this episode, they discuss The Koker Trilogy, which contains Where Is the Friend's House, And Life Goes On, and Through the Olive Trees.
Abbas Kiarostami first came to international attention for this wondrous, slyly self-referential series of films set in the rural northern-Iranian town of Koker. Poised delicately between fiction and documentary, comedy and tragedy, the lyrical fables in The Koker Trilogy exemplify both the gentle humanism and the playful sleight of hand that define the director's sensibility. With each successive film, Kiarostami takes us deeper into the behind-the-scenes "reality" of the film that preceded it, heightening our understanding of the complex network of human relationships that sustain both a movie set and a village. The result is a gradual outward zoom that reveals the cosmic majesty and mystery of ordinary life.
Episode Links
Episode Credits
$64.99
$99.95
in stock
6 new from $64.99
4 used from $49.99
as of October 2, 2022 5:30 am