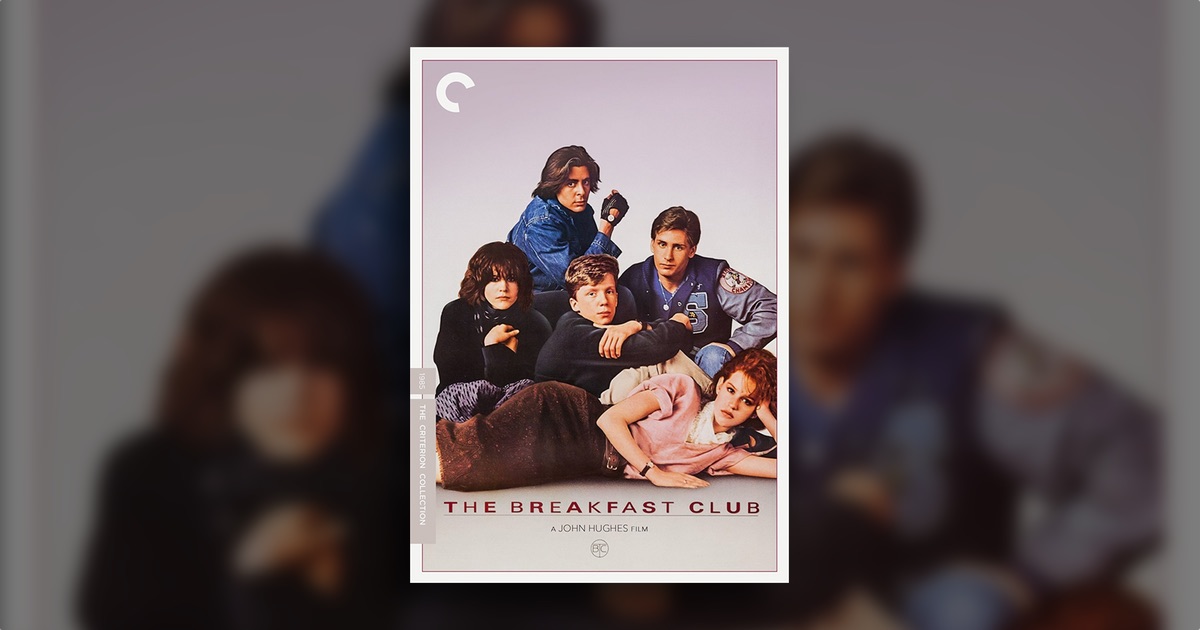 Back in June of 2016, a John Hughes phantom page appeared on Criterion's Web site, which led to many speculating as to what it might mean as far as films entering the Collection. Many thought that a box set would be inevitable, and for a time it seemed like 16 Candles might be the first to get a spine number. Then, in June of 2017, we had our first real tease as to what might be coming: A breakfast club.
Today, the Criterion Collection has released a new definitive edition of the 80s classic, and it features a number of improvements over the previous home video edition, most notably the deleted scenes.
Here are some reviews and links from around the web:
What happens when five strangers end up together in Saturday detention? Badass posturing, gleeful misbehavior, and a potent dose of angst. With this exuberant, disarmingly candid film, writer-director John Hughes established himself as the bard of American youth, vividly and empathetically capturing how teenagers hang out, act up, and goof off. The Breakfast Club brings together an assortment of adolescent archetypes—the uptight popular girl (Molly Ringwald), the stoic jock (Emilio Estevez), the foulmouthed rebel (Judd Nelson), the virginal bookworm (Anthony Michael Hall), and the kooky recluse (Ally Sheedy)—and watches them shed their personae and emerge into unlikely friendships. With its highly quotable dialogue and star-making performances, this exploration of the trials of adolescence became an era-defining pop-culture phenomenon, one whose influence now spans generations.
This new edition doesn't offer an upgrade over the previous Universal 30th anniversary edition in regards to A/V but the new selection of supplements will most definitely please fans of the film.
Related: The CriterionForum.org Dedicated Thread
Hughes encapsulates the false-bravado and confusion of high-school age children and has made a warm, layered, human film. The Criterion Blu-ray package offers an amazing a/v and many supplements that enhance appreciation. We give it a very strong recommendation!
Criterion's upcoming release of The Breakfast Club is sourced from the excellent 4K restoration of the film that Universal Studios prepared when it celebrated its 30th anniversary and features a very impressive selection of exclusive new and archival bonus features. If you like the film, you don't want to miss it. VERY HIGHLY RECOMMENDED.
Related: The Blu-ray.com Dedicated Thread
This 30th edition Blu-ray expands on the previous issue by adding a trivia track and what I feel is a bit better transfer. It's a draw if you want to "upgrade" to this version if you own the 25th anniversary edition – but this does belong on every shelf regardless.
Order the Blu-ray
$19.99
$39.95
in stock
8 new from $19.99
3 used from $19.99
as of December 30, 2020 10:04 am

$38.34
$39.99
out of stock