Numerous times throughout the supplemental material in Criterion's new release of Marketa Lazarová, the various contributors admit that adapting Vladislav Vančura's 1967 novel of the same name was all but impossible. Vančura's archaic wordplay and avant-garde narrative approach were akin to something like James Joyce's notorious masterpiece "Ulysses" with its fickle credo of intentionally making the very medium of literature itself difficult. Yet it took an uneducated former visual artist to reshape the unfeasible Czech tale into a revelatory and experimental epic of Czech cinema that now takes its rightful place in the Collection among the best films of all time.
Marketa Lazarová is one of those films that doesn't benefit from a straightforward plot description because at its fundamental core it tries to deliberately break apart our understanding of a developing narrative in favor of something more abstract. Director František Vláčil filters Vančura's avant-garde method of literary understanding via alternative mediums, creating a film that resembles both a poetic evocation of an invented yet historically faithful Czechoslovakian time period with a fragmented musical symphony of disruptive montage.
---
---
Broken into what film historian Peter Hames calls a series of tableaux that glibly narrate what will subsequently occur in each scene, the film is ostensibly about three savagely distinct groups each representing superficially separate ideologies that ultimately share more in common than is first believed. One group, the Kozlíks, are a marauding band of Pagans that live off of the spoils of their unsuspecting victims, the second is a god-fearing royal regiment of Christians sent to punish the Pagan Kozlíks for viciously killing a group of German knights and kidnapping a young German count, while the last is a nebulous group of quasi-civilized merchants led by the sniveling opportunist Lazar—father of the eponymous Marketa, who is promised to the local convent until she is kidnapped by one of the Kozlíks after an altercation with her father.
---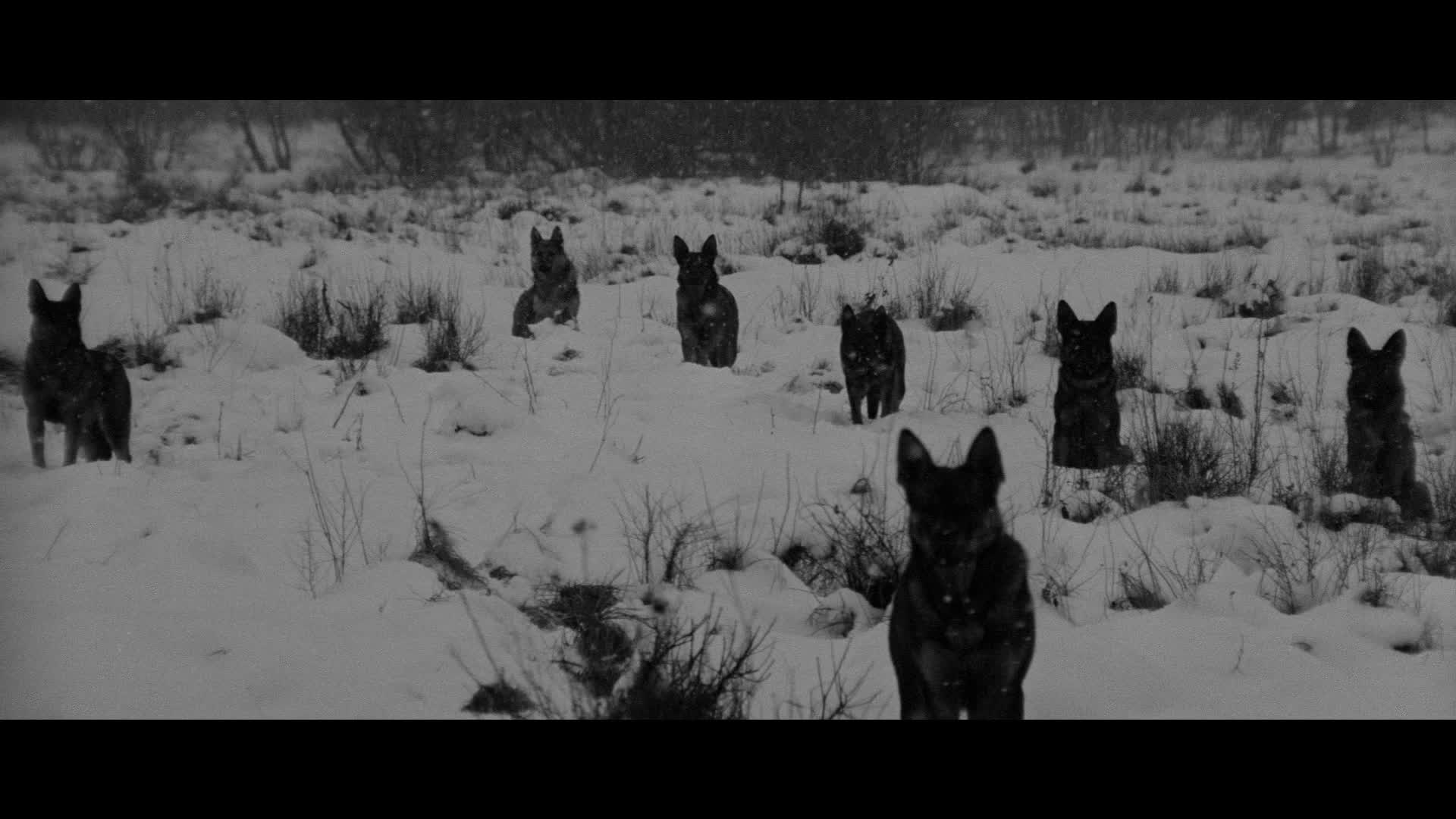 ---
Both the film and the director operate in a curious series of dichotomies, seeking to use contrasting ideals as a means of reinterpreting the cinema. At once the film is a finely-tuned 13th century historical epic with an obsessive-compulsive attention to detail shot as if it were a documentary, yet it's also presented in a thoroughly modern form of associated images and ideas that are edited to obscure perfection. It is a formally historical story that aims to simultaneously subvert the genre to make itself strange and difficult. Vláčil attempted to literally invent the 13th century world of the past, sometimes going so far as to force the actors to constantly stay in period costume to add to the authenticity of the designed reality, even though virtually nothing is known about the sociological habits of the time. Vláčil who, unlike the Czech New Wave directors of the time like Miloš Forman or Věra Chytilová, did not attend the Academy of Performing Arts in Prague, would use his self-determined talents to appropriate the epic as a means to separate himself further from his contemporaries. Yet he would still come to be erroneously lumped in with the New Wave radicals of the 1960s.
Needless to say it is a difficult film, and a distinctly European one. There is absolutely no way something like this could have come out of the American cinema and that was obviously the intent. Vláčil was tired of seeing historical epics with people in costume acting on sets, and the verisimilitude created onscreen is unlike anything I've ever seen with equally as striking visuals. Every inch of the frame seemed to be used to create positively indelible images in what is most likely an extension of the director's previous artistic background; he apparently sketched out every single set-up prior to shooting and the active ideas behind the mise-en-scène are clearly evident.
---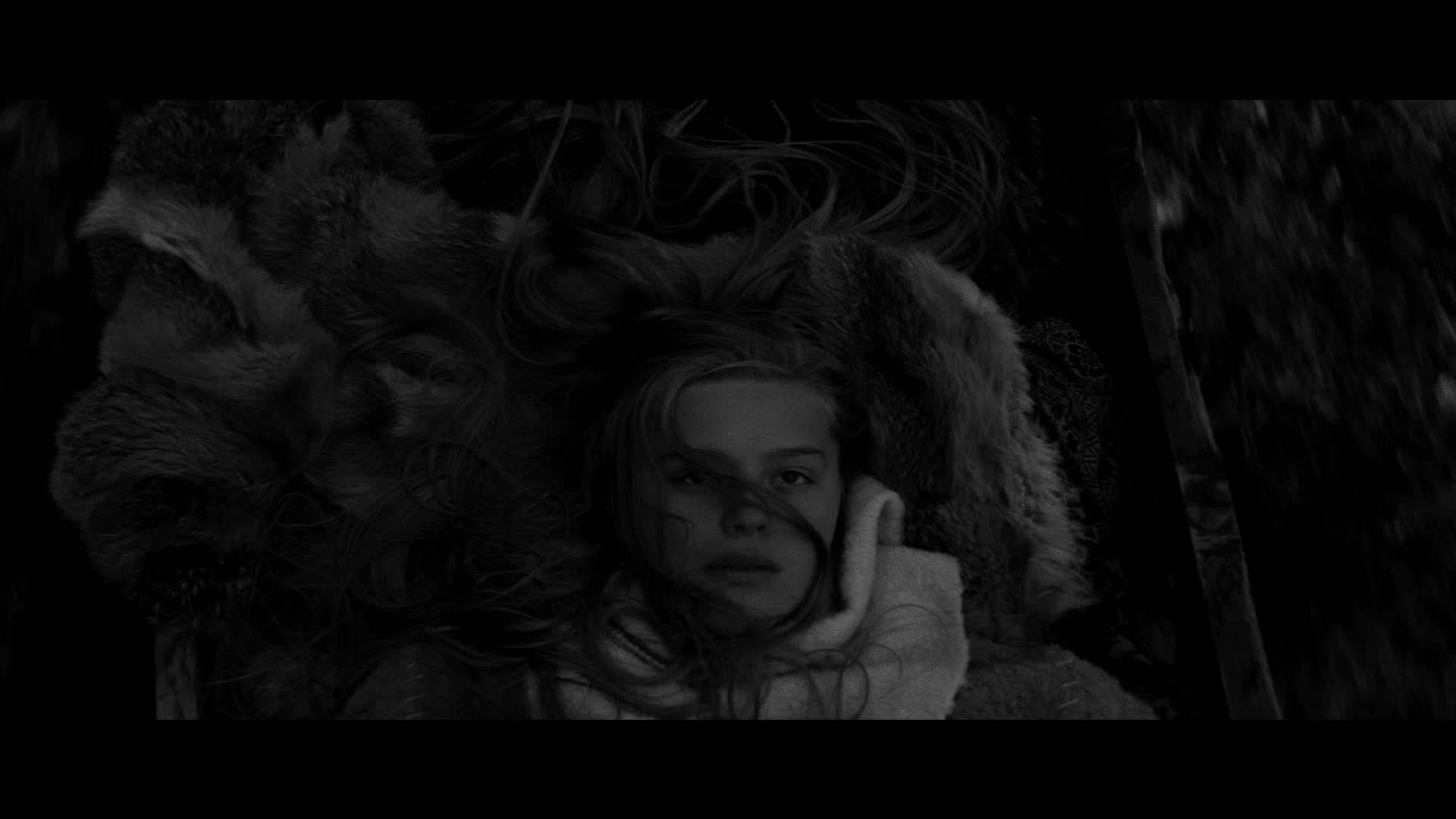 ---
The brooding sense of atmosphere, aided and abetted by the overwhelming liturgical score of chants mixed with ominously dissonant vibraphones, makes the film a spiritual cousin to something like Andrei Tarkovsky's contemplative 1971 portrait Andrei Rublev. Both are obsessed with identity—in Marketa Lazarová's case it's mostly with the futile innocence of Marketa herself—and both find seductively beautiful imagery in a nightmarish landscape of auteur-tinged stoicism. Yet all the dreariness—at nearly three hours, mind you—nonetheless makes it a bit of a tough watch and requires an almost dizzying level of active engagement made worse by the film's tendency to intentionally drop you into confusing scenes of important action. You may not know exactly what's going—hell, even writer Tom Gunning whose essay about the film is included with the package admits "I must confess it took me four viewings before I figured out the incidents of Marketa Lazarová's plot"—but the journey through it all slowly washes away the frustration and settles into your mind until you're free to admit you've just watched something extremely significant.
The supplements included are surprisingly thorough, and the extent of the information provided hints at the importance of the film itself. There's a really informative restoration demonstration, a trailer, and a gallery of storyboards drawn by Vláčil himself. But the backbone of the special features is a forty-minute collection of interviews with a few main cast members including Magda Vášáryová (Marketa), Ivan Palúch (One-Armed Adam), and Vlastimil Harapes (Count Christian) recounting stories from the grueling production such as František Vláčil's draconian attention to detail reminiscent of the work done on a similarly overlooked epic: Michael Cimino's Heaven's Gate. All three actors admit that the experience itself was horrible, but they look back with an insightful eye on how those experiences, especially for the young Vášáryová, would personally form them as actors.
---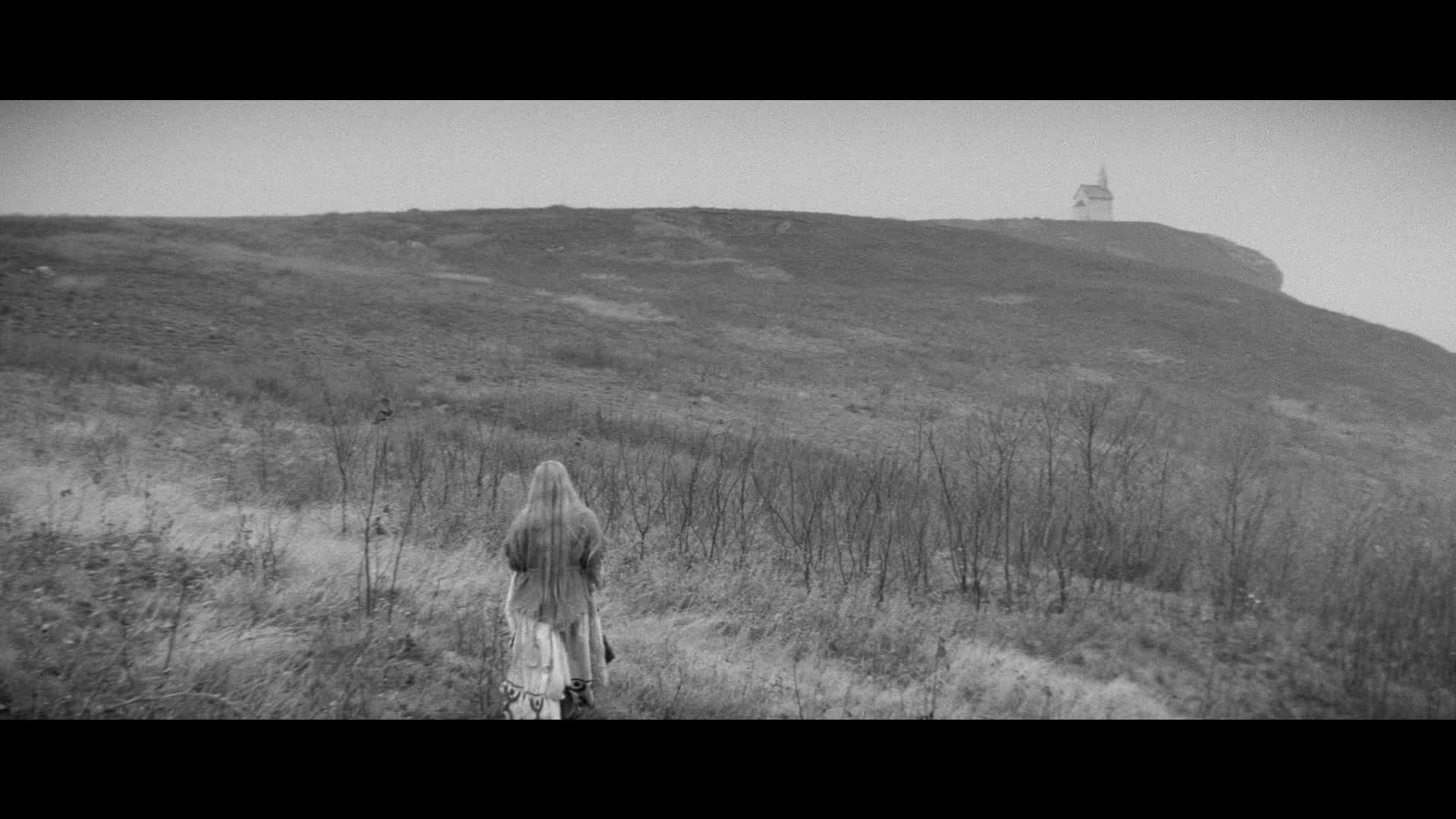 ---
The pair of interviews with film historian Peter Hames and journalist Antonín Liehm do a great job of putting the largely unknown film into context, name-dropping Czech New Wave all stars while singing the praises of Vláčil as the untrained master who would go on to direct other noteworthy films, but whose Marketa Lazarová would eventually be voted the best Czech film ever made. The thirty-minute interview with costume designer Theodor Pištěk does a great job of humanizing Vláčil the director at work while showcasing the level of research that went into the production despite the annoying dearth of source material, but it is the short 1989 documentary In the Web of Time featuring the director himself that does the best job of giving us methods to his madness. Vláčil's tendency to speak in intellectual aphorisms may seem off-putting if it weren't for the clear passion in his voice, and once you've digested the entire package that Criterion has produced it all mixes in a swirl of deep-seated Modernist bliss that's hard to deny.
This is one of those releases that will slowly bowl people over, and probably end up on a lot of year's best lists because of its sheer audacity. Criterion has thankfully put in the effort to showcase a film that was virtually unknown to American audiences until now, and people better sit up and take notice – Marketa Lazarová, like it says on the blurb on the back of the box, is nothing short of a revelation.
---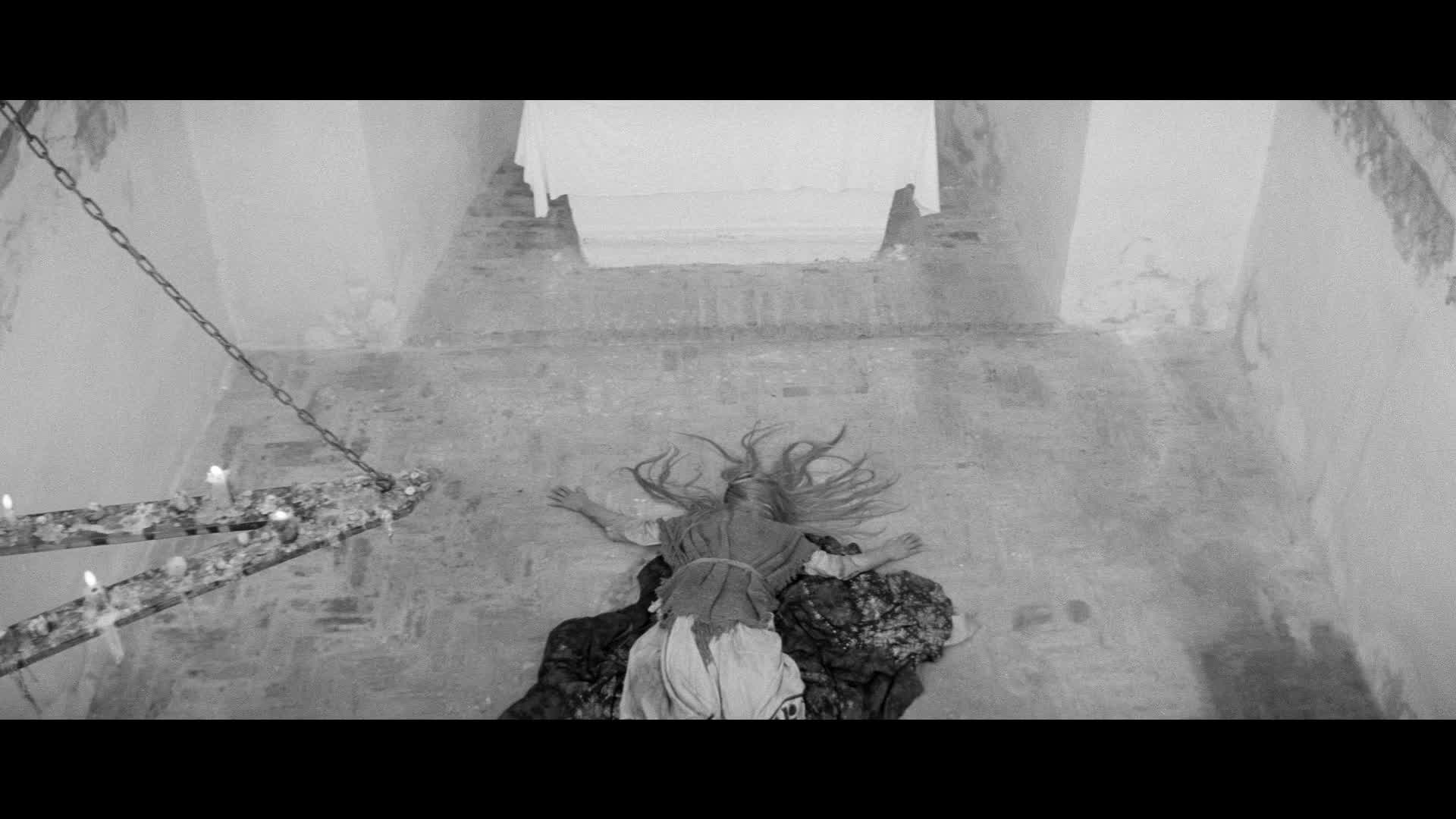 ---
---