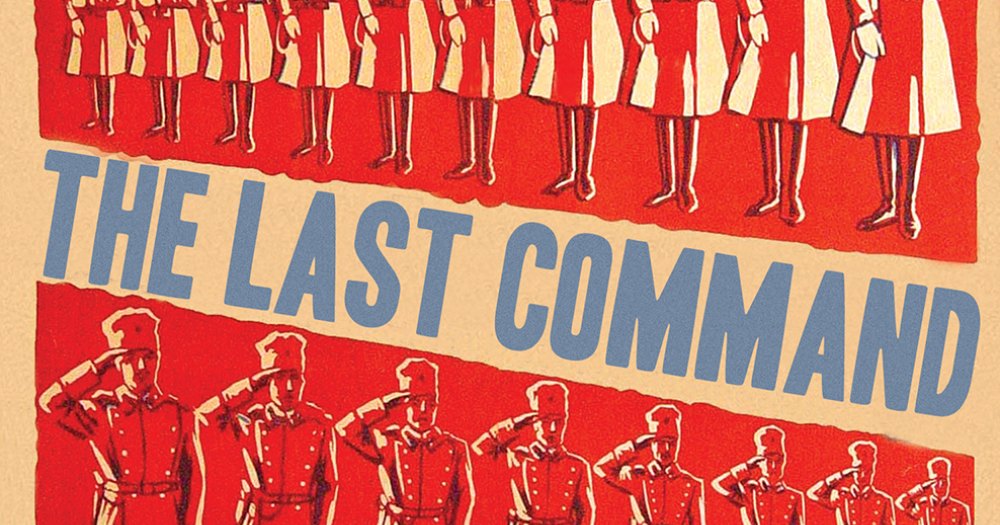 Utilizing a tremendous premise in the most laborious way possible, Josef von Sternberg's The Last Command has to rank among his least dynamic and interesting films. Taking inspiration from an actual Russian general who fled the motherland and was forced to work as a day-player extra in early Hollywood, the 1928 film only treats its present-day setting as a framing device to house a too-familiar tale. Sergius Alexander (Emil Jannings), grand duke and army commander, had a special fervor for quashing revolutionary movements, but, as he's living on the brink of the Russian Revolution, this task is sure to overwhelm him. Stretching this exposition across an hour of screentime, even someone of Sternberg's genius cannot find purchase in anything of interest. There's nothing distinctive about Sergius's fall from glory, nor the manner in which he wields his power. Nothing in this section is a fraction as compelling as watching present-day Sergius affix his faded tokens to the uniform of the general he is to play in a film, or the smug expression of the director (William Powell!) who was once his actor's prisoner. There's so little internal conflict in that flashback, one forgets war is brewing. Sternberg's most interesting contribution in this section is Sergius's final humiliation, which is almost apocalyptic under his eye, but it is too late in the film to feel too grand.
Jannings, perhaps overemphasizing nervous ticks and physical deterioration in the later sections, is too reserved, too content in the earlier. The actor made something of a name for himself with exaggerated physical displays, and in his most famous work (in Murnau's The Last Laugh, Sternberg's The Blue Angel), he contrasts his large physical frame with some sort of frailty that ultimately undoes him. When he excels as a man of power, as in the earlier sections of The Last Laugh or the whole of Lubitsch's Madame Dubarry (in which he plays Louis XV), it's by overplaying, creating a man so exceedingly cheerful it takes on the air of comedy. There's no such fun to be had here. Sergius is a bore. He executes his tyrannical post efficiently and without sentiment. His love life is addressed but not indulged. He has no real life outside the military, but is far from stifled by or zealous in it either. This is the bulk of the film, dedicated solely to illustrating that the guy deserved his comeuppance, but had his good points too and isn't it awful that these revolutions have to be so violent anyway? Jannings won the very first Oscar for Best Actor (for this and The Way of All Flesh), but only because the Academy ruled that the more-popular Rin Tin Tin was ineligible, thus robbing us, I'm sure, of years of adorable animals trotting about on that grand stage.
---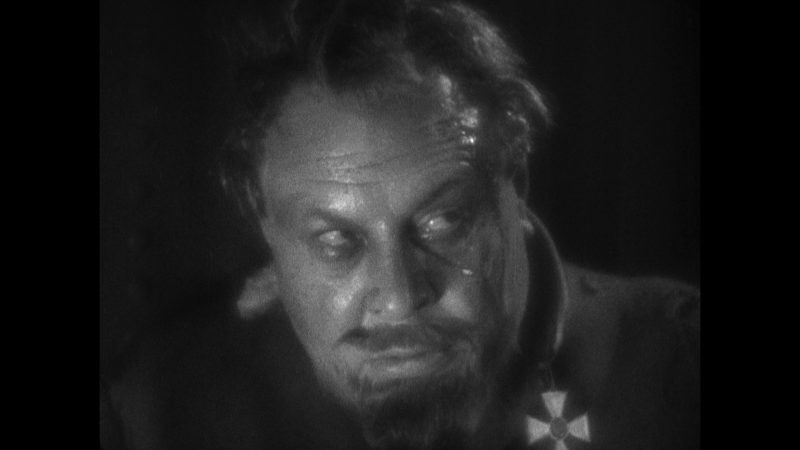 ---
The Last Command was previously available in a now-out-of-print (and ever on the verge of reissue, if you buy the rumors) DVD box set from Criterion, which also included Underworld and The Docks of New York. The new Masters of Cinema Blu-ray naturally provides a more robust visual experience in all ways, what with the depth and the clarity and the contrast and the rich filmic texture and so forth, but the actual viewing experience is maybe not quite as markedly superior as one might hope. This has less to do with any fault of the Blu and more to do with the fact that Criterion's DVD releases from about 2006 onward have held up exceptionally well. Again, I'm not saying there's no difference at all – in particular, the Blu has the sort of sheen of nitrate-era black-and-white photography that DVD never captured, and, for those who look for such things, the Blu is not "windowboxed" where the DVD is. If you're a fan of the film, or you've been looking to buy an edition of it at all, this is resoundingly the one to go for. But if you do still have that DVD set and are living contentedly with it, it's worth holding onto for more than its relative rarity. (screencap via DVD Beaver)
Criterion's disc offered the choice of orchestral scores by Robert Israel and the Alloy Orchestra, and while Gaylord Carter's organ score here is hardly anything to sneeze at, it is perhaps less immediately impressive. It plays up the film's more stately side, accentuating the gravitas that the film more than brings on its own.
On the supplements, MoC ports over from the Criterion Tag Gallagher's excellent video essay, Sternberg Till '29, which, as its title suggests, looks at the filmmaker's development over the silent period, with plenty of visual examples along the way. Gallagher is one of the great practitioners of this form of criticism, and one hardly need look much further than this for a prime illustration of this feeling. I was similarly taken with the exclusive to this release, a 27-minute video interview with film scholar Tony Rayns, who feels a great deal more affection for this film than I and makes a powerful case for it here, while also offering remarks on Sternberg's career before and after it, including some thoughts on fragments of mostly-lost films that very few have seen. MoC also provides a nice booklet with excerpts from Sternberg's fantastic autobiography, two reviews from the time of the film's release, and a profile of Jannings from the following year, before he was so mired in all that Nazi business.
Although I love Docks of New York, Underworld, and most of the Sternberg features I've seen, I have never particularly cared for The Last Command, and nice as this Blu-ray is, I remain unconvinced of its particular brilliance. I don't intend to strike out and say I know better than Tony Rayns, certainly, and I am glad fans of the film have an edition as nice as this to call their own should they want it. It doesn't perhaps look as fine on one's shelf as Criterion's box set, but it does certainly look finer on the actual television, and what with the Criterion being unavailable and all, MoC has done well to provide this option.
---