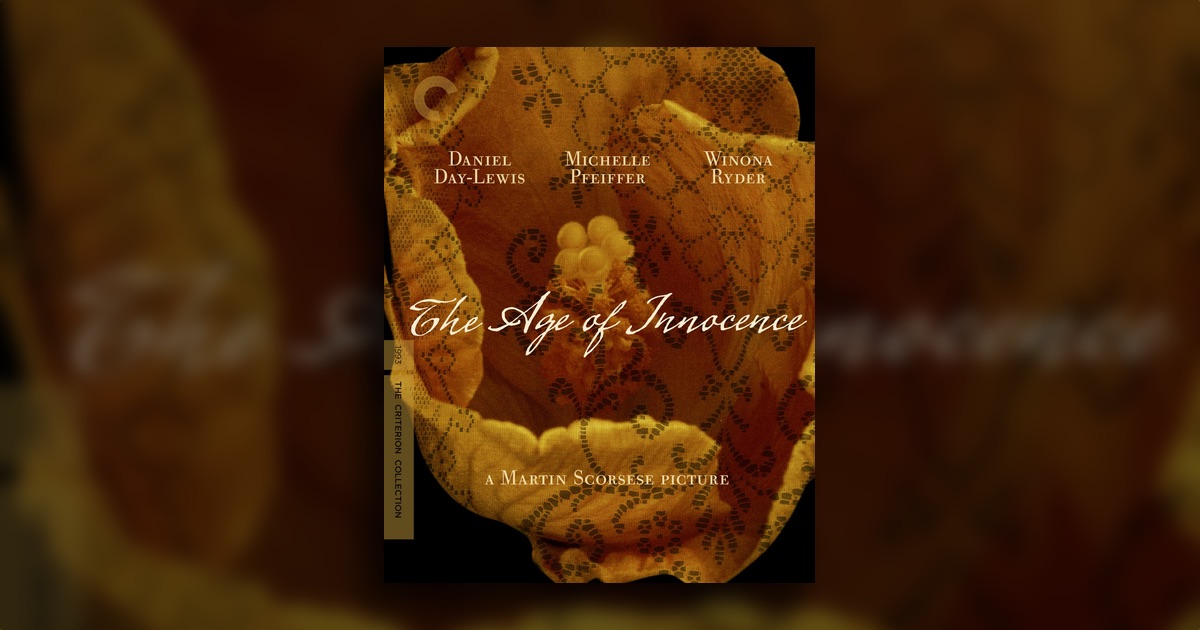 Martin Scorsese's The Age of Innocence: even having faith in one of the world's greatest directors, this combination wouldn't seem to work particularly well. Here we have the director of films that explore the harshest side of New York life — Mean Streets, Taxi Driver, Raging Bull, The King of Comedy, and Goodfellas — moving on to adapt a 1920 book about New York's upper class in the 1870s. Perhaps a misguided sense that Scorsese isn't suited to a non-violent (at least, physically non-violent) period piece is why the film isn't as well known as it should be.
I've had to come to terms with it, honestly. I enjoyed it fine in the 1990s when it arrived, but after I read Edith Wharton's original novel I felt Scorsese took his film-making techniques to the extreme, threatening to run over the story itself with, for example, quick edits, iris shots, and, most strange for me, a kind of dramatic monologue where Michelle Pfeiffer reads a letter to the camera from a sled. However, those same techniques — and a couple of the performances — bring me back to the film again and again, and my admiration has continued to grow, not as the film adapts Edith Wharton's book, which it does just fine, but as an independent work of art by one of our master directors experimenting with a period piece.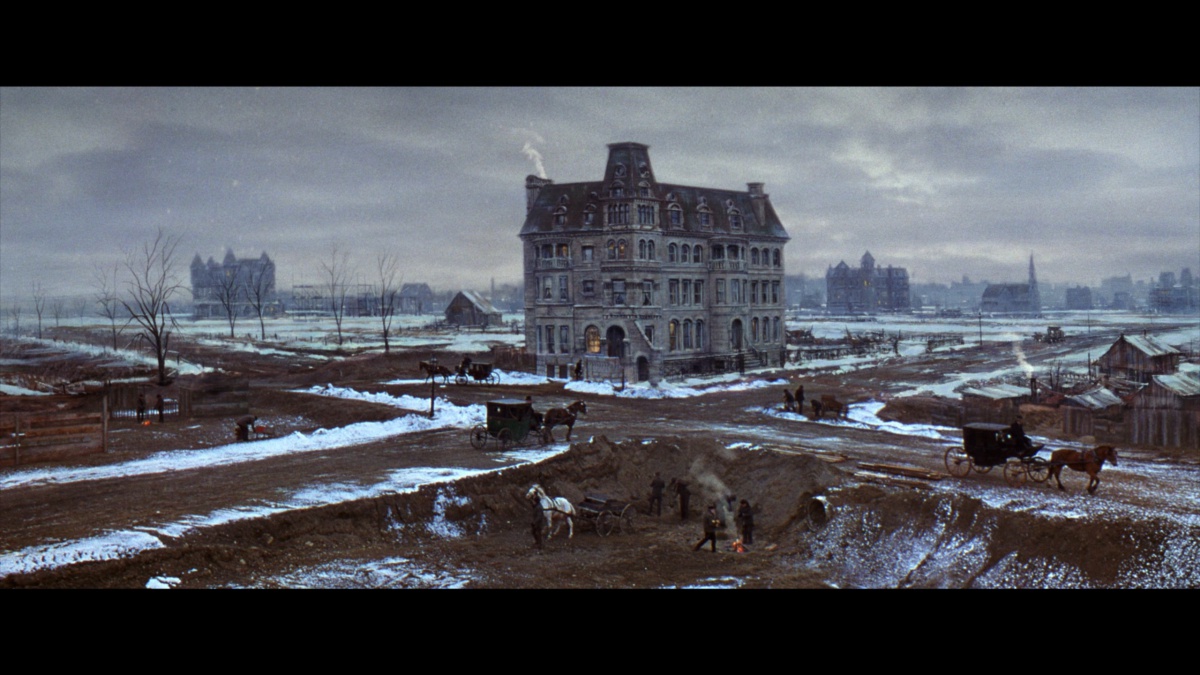 It's New York in the 1870s. Young Newland Archer, played by Daniel Day-Lewis, of the upper-class has passed through the initial stages of manhood lock-step with what society expected. He is now grown, has a job at a prestigious law firm that handles the affairs of the upper-class, and is freshly engaged to the beautiful young May Welland, played by Winona Ryder. Despite the fact that Newland's life is hardly unconventional, he has always seen himself as above New York's social mores and considers himself quite cosmopolitan. He is not now settling down to marriage because it is expected; he's truly fallen in love with May Welland, and he will escort her as they will rise above society.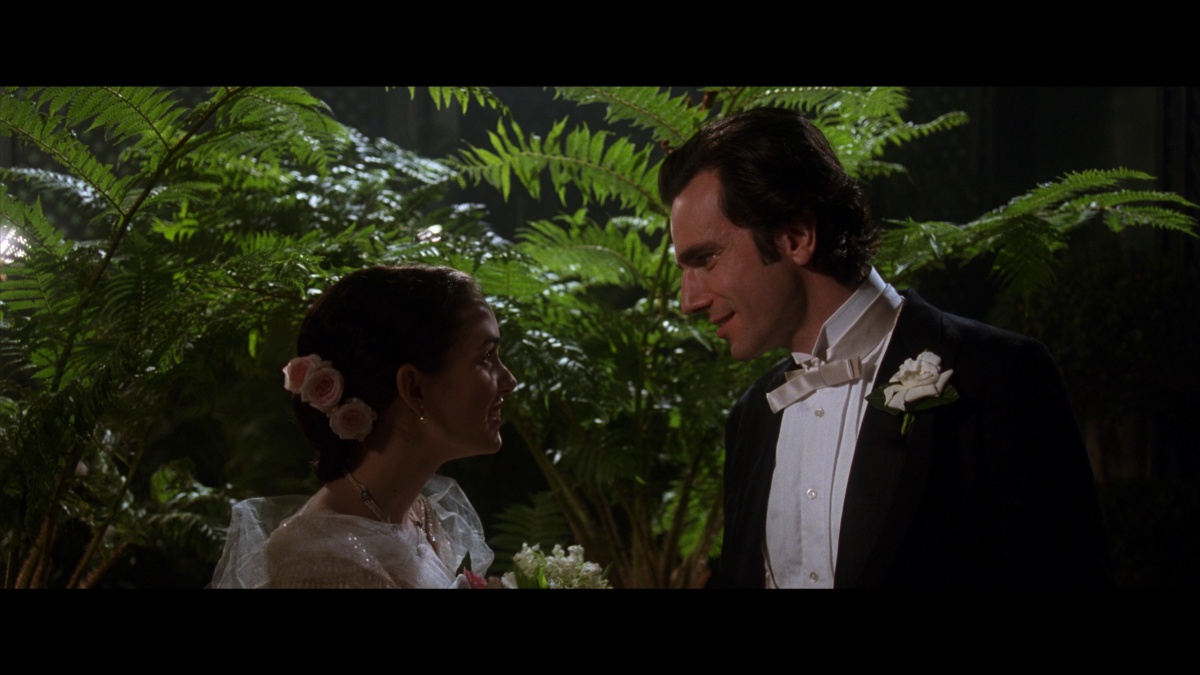 Day-Lewis is superb as Archer, and Ryder is superb as May. They are suitably awkward with each other, especially when, as in the above shot, Archer attempts to shock May by telling her he is tempted to kiss her. That awkwardness is due to the social codes by which they are performing, but it's also due to the fact that Archer doesn't actually love May in the way he might hope. She's perfect, according to society, and that taints her a bit in Archer's eyes.
A less than perfect alternative arrives. May's cousin, the Countess Ellen Olenska, played by Michelle Pfeiffer, returns to town after her failed marriage to a Polish count.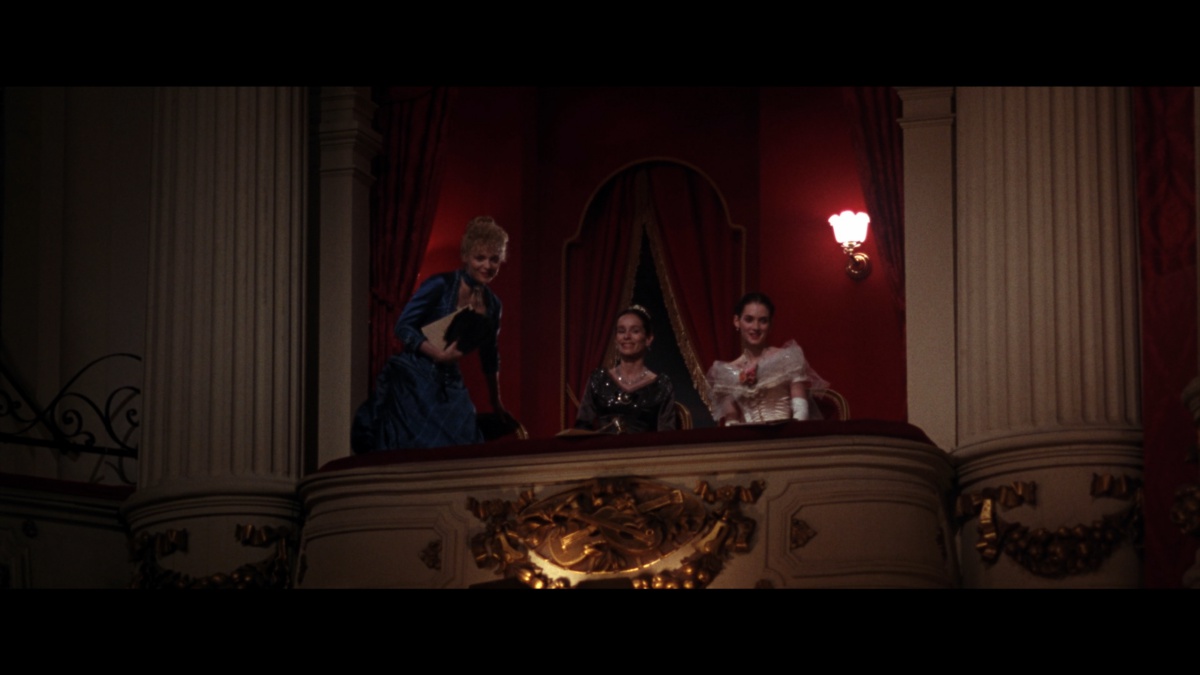 Countess Olenska is, and all of the respectable society is shocked to suspect, thinking of getting a divorce. On the one hand, Archer resents the social customs that demand Ellen be shunned for this. He's progressive enough to feel outraged for her. On the other hand, he soon has his own reasons for pushing her away: he is attracted to her, even more than he is attracted to his May. Making things harder, the Welland family is trying to do right for the Countess and is openly accepting her into their fold.
There is a lot of brutal, social warfare going on here. It's not all out on the street, as we are used to getting with Scorsese — it all happens in the high-class mixers: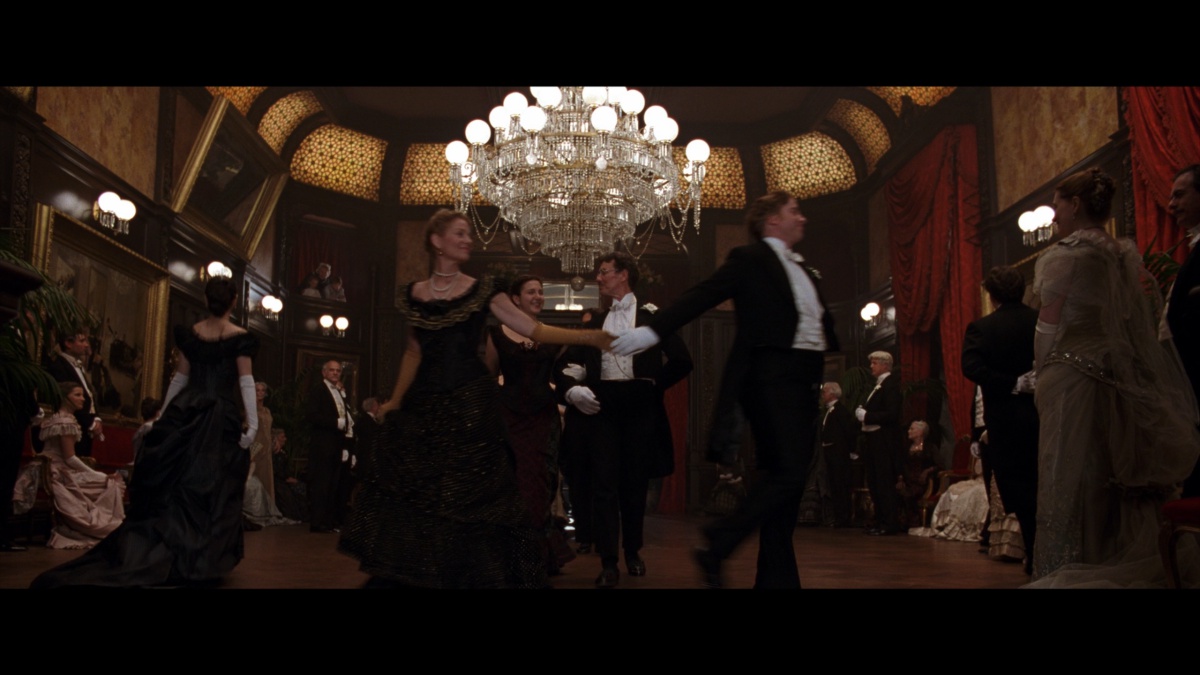 With the help of some of society's strongest members — including Mrs. Mingott, played by Miriam Margolyes — Archer and May are able to flout convention and move up their wedding date.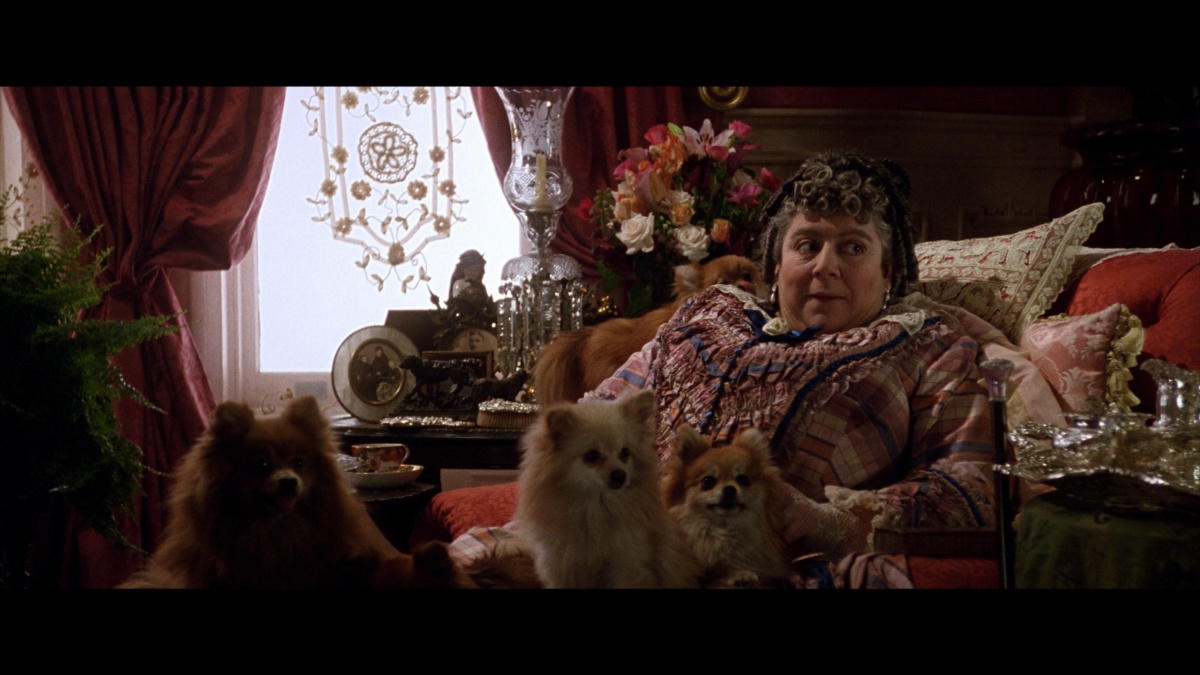 Thus begins a slow-motion affair, with Archer and Olenska meeting in secret, barely conversing, putting off any consummation as well as any break-up. And if Archer thinks he's in control, he's going to be very surprised by the film's end when he sees just how perfectly he played into his own role and how the forces at work used his actions to get him to arrive just where he was supposed to be. He's a wonderful example of someone willing to pay lip service to change but who fears what that change may actually mean to him and his position. What he ends up with is a life of regret that passes before his eyes.
Scorsese's techniques, which I touched on above, skirt the line of indulgent filmmaking, but he doesn't cross the line. Instead, his techniques underpin a particular time and place. The iris shots, for example, stand out because they are rarely used any more. However, in the early days of filmmaking, when the novel was written, though not when it takes place, the iris shot was used much more frequently to draw the audience's attention to a certain object or character in the frame. For Scorsese, it's a joy to use all of the techniques in film history to tell a story, and here he uses it to draw our attention to the lavish lifestyle of these wealthy members of New York society. The details are impeccable, and I love that Scorsese allows us to fixate on the jewels and gowns and lap dogs.
It's a tremendous story, and Scorsese, utilizing a screenplay he worked on with Jay Cocks, explores the complexities wonderfully while also presenting period-piece lovers an immaculately constructed world and film-lovers with a host of lovingly utilized early-filmmaking techniques. Hopefully the new Criterion release will help bring the film more attention it deserves.
$27.99
in stock
11 new from $23.48
4 used from $23.47
Amazon.com
Free shipping
$21.50
in stock
4 new from $21.50
3 used from $19.99
Amazon.com
Free shipping
Last updated on July 9, 2020 4:27 am