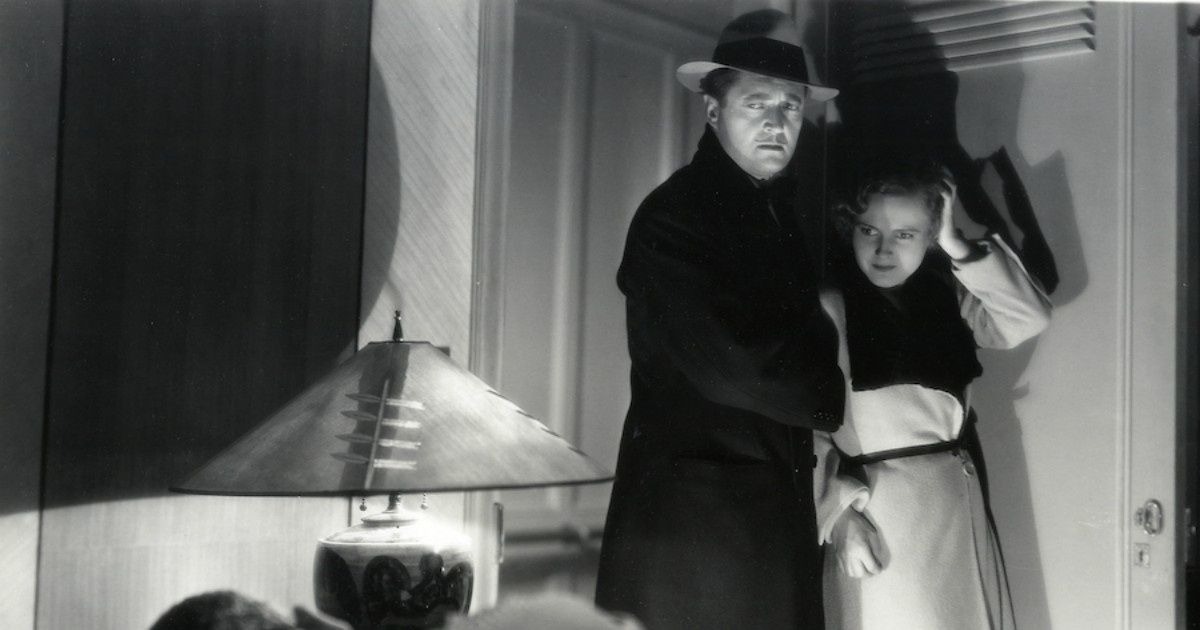 Where can you find films from directors like Chantal Akerman and Ida Lupino, paired off with masterworks from the likes of Jackie Chan and Rainer Werner Fassbinder? No, I'm not talking about your local library, instead that just happens to be four of the names attached to this year's edition of To Save And Project, MoMA's long running festival of newly preserved motion pictures.
Now in its 15th and arguably one of its strongest season, To Save and Project returns with a lineup that spans genres, decades and subjects. Running January 18-February 1, the festival focuses on newly restored films, with restorations come from MoMA themselves all the way to major studios like Paramount. Split between two theaters and running just about half a month, this lineup is dense and features some truly startling discoveries.
One of those discoveries comes from The Film Foundation's World Cinema Project (glad I finally have your attention, welcome), which itself has three films showing during the series. The most interesting of the lot happens to be the 1970 Med Hondo-directed Soleil O (Oh, Sun). Hondo's work is relatively unknown to most cineastes, yet this new restoration aims to change that for good. A crowning achievement from the Third Cinema movement, Soleil O tells the story of an African ex-pat trying to make the most of life in France during the 1960's, told as an almost surrealist piece of protest fiction. Blending documentary and fiction aesthetics, this is a gorgeously composed and brazenly confrontational meditation on race, colonization and religion. With funds from the George Lucas Family Foundation and the WCP, the film was restored by the Cineteca di Bologna with assistance from Hondo himself, and this new restoration is an absolute beauty. The photography is truly stunning, particularly the contrast created by the bright whites and inky blacks. It's an expressionistic piece of filmmaking, almost akin to German Expressionism, and this new print is quite stunning.
Speaking of German Expressionism, another WCP-backed restoration, this time one they restored first hand, is Dos monjes (Two Monks). Profoundly experimental, this 1934 film is a leading example of early Mexican cinema, and tells the story of two monks and the exorcism that changes their lives. A shockingly terrifying tale, this experiment in horror is a visual feast that uses the dual narrative structure in ways rarely seen. Directed by Juan Bustillo Oro, Monjes is a briskly paced thriller that's as high on style as it is on genuine chills.
That all being said, the real cornerstone of this series is its focus on female filmmakers, from throughout film history. Directors like Akerman and Lupino are central to this section of the series (Les rendez-vous d'Anna and Outrage are showing, respectively) but it is the focus on lesser known entities that is truly exciting. A program of films restored by the Women's Film Preservation Fund, films from directors like Barbara Hammer, Victoria Hochberg, Peggy Ahwesh and Sheila Paige are front and center, all given the respect they rightly deserve. Placed in context of one another, these four filmmakers are subject of an experimental short film sidebar, all newly restored and rightly put side by side. These are some truly powerful pictures and seen collected is absolutely rapturous.
Finally, there are the headliners. While the films mentioned above are the real meat of the series, the films you'll be running to your friends to talk about, there are a handful of films here that will be tough tickets to find. Leading this collection is the mammoth restoration of Rainer Werner Fassbinder's hard-to-see TV epic Eight Hours Don't Make A Day. One of the great auteurs underrated masterpieces, Eight Hours is a breathtaking look at life in West Germany through the guise of a generation-spanning familial epic. This screening marks the first US showing of the new digital restoration, itself drawn from a 16mm reversal positive. Along with it, a pair of films from director William K. Howard, and even Victor Eurice's brilliant Under The Quince Tree Sun, and you have a lineup that rivals any you'll find this year.