Today Criterion sent out their monthly e-mail newsletter, with the usual updates on their new releases. The May and June titles, which we have already begun covering on the podcast, were highlighted.
As expected, they included hints at future releases, tucked into the text, as well as the usual "Wacky" drawing from the veteran Criterion artist, Jason Polan. This months drawing is a blue cake, with fifty candles, with the text "Gasp! Wheeze!" attempting to blow out the candles.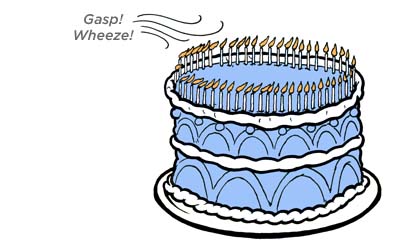 Twitter quickly lit up as soon as this e-mail went out, and our good friend over at Hollywood Elsewhere, Moises Chiullan, was the first I spotted to have thrown out a presumably correct guess: Jean Luc Godard's Breathless.
A couple months back we told you about Rialto presenting a new 35mm print of Breathless, in honor of it's 50th anniversary, which will be premiering in New York, and making it's way on a limited theatrical re-release.
Breathless is currently available from Studio Canal on Blu-ray in France and Germany, and will be available in the UK in September. It is interesting that Breathless was not one of the titles that Criterion lost in the recent Lionsgate / Studio Canal kerfuffle.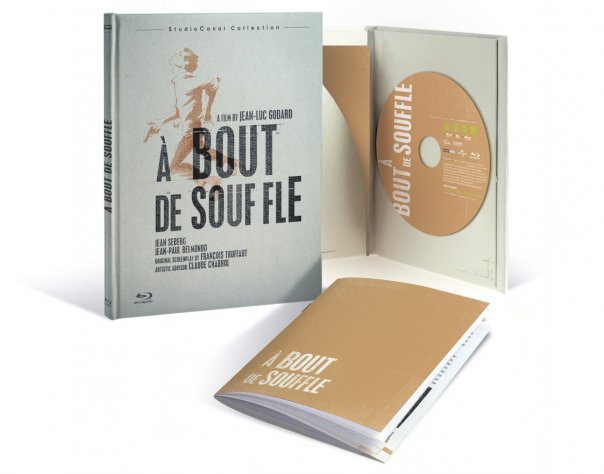 ---
There was before Breathless, and there was after Breathless. With its lack of polish, surplus of attitude, crackling personalities of rising stars Jean-Paul Belmondo and Jean Seberg, and anything-goes crime narrative, Jean-Luc Godard's debut fashioned a simultaneous homage to and critique of the American film genres that influenced and rocked him as a film writer for Cahiers du cinéma. Jazzy, free-form, and sexy, Breathless (À bout de souffle) helped launch the French New Wave and ensured cinema would never be the same.
DVD Disc Features
SPECIAL EDITION DOUBLE-DISC SET FEATURES
New, restored high-definition digital transfer, approved by director of photography Raoul Coutard
Archival interviews with director Jean-Luc Godard, and actors Jean-Paul Belmondo, Jean Seberg, and Jean-Pierre Melville
New video interviews with Coutard, assistant director Pierre Rissient, and filmmaker D. A. Pennebaker
New video essays: filmmaker and critic Mark Rappaport's 'Jean Seberg' and critic Jonathan Rosenbaum's 'Breathless as Film Criticism'
Chambre 12, Hotel de suede, an eighty-minute French documentary about the making of Breathless, with members of the cast and crew
Charlotte et son Jules, a 1959 short film by Godard, starring Belmondo
French theatrical trailer
New and improved English subtitle translation
PLUS: A booklet featuring writings from Godard, film historian Dudley Andrew, Francois Truffaut's original film treatment, and Godard's scenario