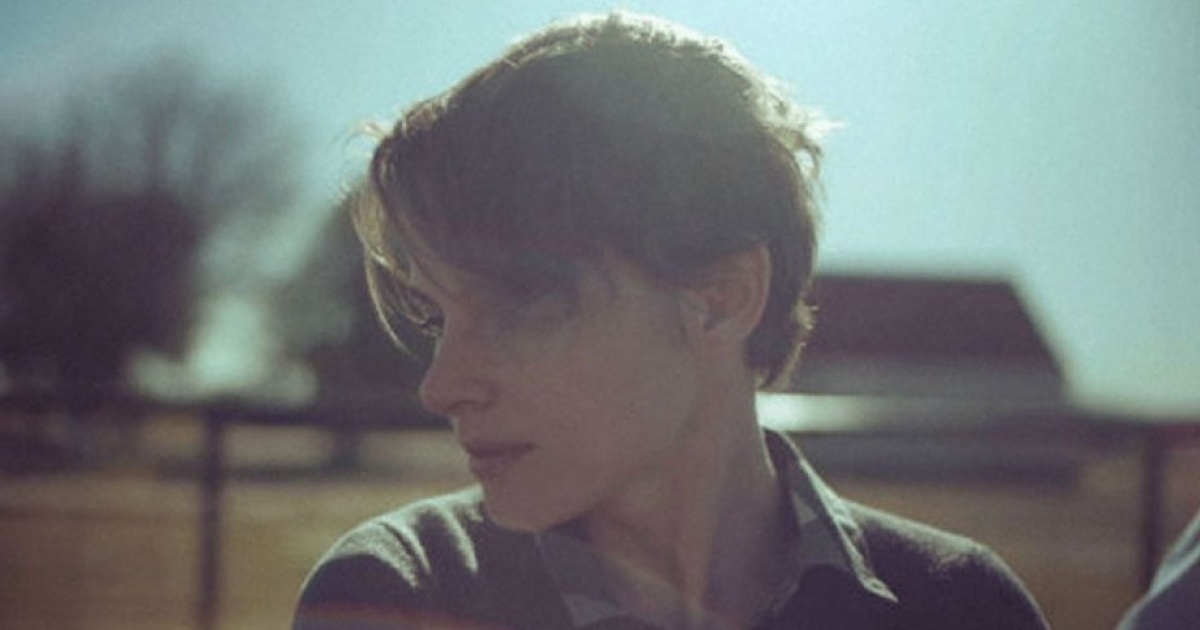 It goes without saying that we're in something of a strange moment in history. With the world upended entirely due to the ongoing COVID-19 pandemic, the last of our worries should be what the world of cinema is doing to cope with the shutting down of theaters and postponing of films both great and small. However, that's exactly what we're going to be doing here in the first of a regular series highlighting the upcoming additions to all your favorite, more niche, streaming services. Hope you all find something here you'll enjoy in these trying times.
Leading off this month's streaming round-up is one of 2020's most fascinating collections. Under the banner of the "Australian New Wave," this collection of 21 feature films is a wide-ranging cross-section of ground-breaking films from Australia made from the early 1970s to the mid-1980s which in and of itself was a period which saw the nation's government get involved in the form of funding productions. These productions would go on to spark an entire new generation of filmmakers which are still to this day producing some of the most exciting films in the world. With films from Peter Weir, George Miller, Gillian Armstrong and Phillip Noyce, these films range from the post-apocalyptic (Mad Max) to the costume drama (My Brilliant Career), and include films that have been relatively hard to come by here stateside (Puberty Blues). This is simply one of the more exciting collections yet seen on the service.
Films included:
Walkabout, Nicolas Roeg, 1971
The Cars That Ate Paris, Peter Weir, 1974
Picnic at Hanging Rock, Peter Weir, 1975
Sunday Too Far Away, Ken Hannam, 1975
The Devil's Playground, Fred Schepisi, 1976
Don's Party, Bruce Beresford, 1976
Storm Boy, Henri Safran, 1976
The Getting of Wisdom, Bruce Beresford, 1977
The Last Wave, Peter Weir, 1977
The Chant of Jimmie Blacksmith, Fred Schepisi, 1978
Long Weekend, Colin Eggleston, 1978
Money Movers, Bruce Beresford, 1978
Newsfront, Phillip Noyce, 1978
Mad Max, George Miller, 1979
My Brilliant Career, Gillian Armstrong, 1979
The Plumber, Peter Weir, 1979
Breaker Morant, Bruce Beresford, 1980
Gallipoli, Peter Weir, 1981
Puberty Blues, Bruce Beresford, 1981
Starstruck, Gillian Armstrong, 1982
The Year of Living Dangerously, Peter Weir, 1982
Four Documentaries by Ron Mann
Next up is a selection of four documentaries from director Ron Mann. Beginning with 1981's Imagine The Sound and concluding with 1992's Twist, these four films (including Poetry in Motion and Comic Book Confidential) take a broad-reaching look at North American popular culture, including the history of free jazz (Sound) and popular dance (Twist). Singular achievements in non-fiction, these films set themselves apart from the boom period in North American documentary that they were born out of by instilling in each film a distinct energy and often a great sense of humor that livens subjects that could easily be portrayed as dry and cold. These are engrossing and charismatic documentaries unlike any other.
The second of numerous director sidebars highlighted here, this selection of films comes from director Mia Hansen-Love, and include Father of My Children, her breakthrough Goodbye First Love and maybe her greatest work to date Things To Come. These are three of the more exciting and emotionally rich films of the last decade or so, and are proof positive of Hansen-Love's incredible sense of humanity that pervades each and every film. Here's my take on Hansen-Love's Things to Come.
Next up is a trio of films from beloved filmmaker Bill Gunn. Led by his ground-breaking horror film Ganja and Hess, these three films are rounded out by his rarely seen The Angel Levine (a Jan Kadar-directed take on a Gunn-penned script) and his masterpiece Personal Problems, a film that I've been on record about considering an all-time great piece of American filmmaking. These are essential pictures, particularly Ganja, a film that's still as influential as ever, even getting its own Spike Lee-helmed remake just a few years back.
As the director celebrates his 75th birthday in August, Criterion celebrates the life and work of Wim Wenders with a new collection on the streaming service. Highlighting 11 films directed by Wenders, the series ranges from rarely seen shorts (Same Player Shoots Again) to the genuine masterpieces (Paris, Texas), all attempting to give context to a career that's spanned over 50 years and some of the most influential films ever made. Here's a list of all films included:
Features

Alice in the Cities, 1974
Wrong Move, 1975
Kings of the Road, 1976
The American Friend, 1977
Paris, Texas, 1984
Tokyo-ga, 1985
Wings of Desire, 1987
Until the End of the World, 1991
Palermo Shooting, 2008
Pina, 2011

Shorts

Same Player Shoots Again, 1968
John McEnroe: In the Realm of Perfection
From my review from Art of the Real 2018:
Rounding out this list is the festival's opening night film, director Julien Faraut's brilliant John McEnroe: In The Realm of Perfection. Opening on a discussion of instructional films, Faraut's documentary is narrated by Mathieu Amalric and looks at McEnroe's run at the 1984 French Open. As much an essay about McEnroe as a man and an athlete as it is about the relationship between sports and cinema, the film's central thesis is that of Jean Luc-Godard, "Cinema lies, sports doesn't." Taking as inspiration an athlete who was as imperfect a person as he was perfect a sportsman, Faraut's film becomes much more than a simple sports documentary, evolving into a picture that's as much about McEnroe's status as a world star in the abstract as it is how sports is what cinema was born into existence to capture. The tennis sequences are genuinely thrilling, and Faraut's dissection of these moments is captivating, but what makes this picture truly special is the director's sense of cinema's relationship to the human body and vice versa. They couldn't have picked a better film to launch this year's slate.
With her latest film She Dies Tomorrow making the drive-in circuit ahead of its virtual theater debut on 8/7, Amy Seimetz's brilliant neo-noir Sun Don't Shine is now available on The Criterion Channel. Featuring both a short film and a conversation with the director, this film tells the story of a young woman and her boyfriend as they go on a road trip whose purpose is slowly revealed in what remains one of the more esoteric and strangely radical experiments in genre filmmaking seen in some years. Now seen as a singular voice in modern American filmmaking, Seimetz made her feature debut with this masterpiece of noir filmmaking and it remains an essential example of modern American independent filmmaking.
Speaking of essential examples of modern American independent filmmaking, the next two selections fit that bill just as well. First up is Stephen Cone, who sees three films make their first bow on the streaming service. Including The Wise Kids, Henry Gamble's Birthday Party and Princess Cyd, these are three coming of age films set against the backdrops of restrictive religion and burgeoning sexual identities that all see Cone as cementing himself as an almost Jonathan Demme-like humanist whose films are as naturalistic as they are devastatingly empathetic.
Rounding out the Criterion Channel portion of this round-up, the service now features 22 of director Bill Plympton's shorts and features, ranging from his 1987 short Your Face to his 2016 feature Revengeance, all standing as proof positive that Plympton is one of today's most esoteric and singular animators in the medium. A raw and energetic style oozing out of every frame, his films are often tip-toeing the line between gorgeous and grotesque, taking an absurd, almost surreal spin on tried and true genres. For example, here's my take on his masterful Cheatin' if you need some real convincing. Films included are:
Features
The Tune, 1992
I Married a Strange Person!, 1997
Mutant Aliens, 2001
Hair High, 2004
Idiots and Angels, 2008
Cheatin', 2013
Revengeance, 2016

Shorts
Your Face, 1987
One of Those Days, 1988
25 Ways to Quit Smoking, 1989
How to Kiss, 1988
Push Comes to Shove, 1991
The Wiseman, 1991
How to Make Love to a Woman, 1996
Sex and Violence, 1997
Guard Dog, 2004
The Fan and The Flower, 2005
Guide Dog, 2006
Hot Dog, 2008
Santa, the Fascist Years, 2008
Horn Dog, 2009
The Cow Who Wanted to Be a Hamburger, 2010
Matthias & Maxime (August 28)
The one film in the MUBI section of this piece that I haven't yet seen myself, the service will be debuting the latest film from Quebecois filmmaker and lightning rod Xavier Dolan, entitled Matthias & Maxime. The film tells the story of "suppressed feelings and the turmoil they cause once they're rekindled and stars the director who has become one of the more polarizing filmmakers of his generation. A maker of incredibly and sometimes off-puttingly sincere dramas, Dolan is a filmmaker I myself find greatly intriguing, a filmmaker who has spent his career crafting arch and sometimes downright absurd dramas that embrace Dolan's underlying sincerity and turn it into something akin to melodrama.

From director Mo Scarpelli comes this incredibly fascinating documentary that made waves at last year's Berlinale and tells the story of a young Ethopian boy and his mother who have been jettisoned from their home thanks to a newly constructed housing project. It's a line-blurring experiment in non-fiction filmmaking, a film grounded by deeply naturalistic and humane performances given life by a filmmaker who truly understands and empathizes this situation.
China Across Time: A Jia Zhangke Double Bill (August 22, 23)
Rounding out this section is a pair of films from director Jia Zhangke. Also featuring the short The Headonists, this double feature is spear-headed by Zhangke's brilliant masterpiece, the decades-spanning Mountains May Depart. Here's a bit from my review of that epic gem:
Jia Zhang-ke, however, lives up to his placement as one of Chinese cinema's foremost filmmakers, taking a left turn here from A Touch Of Sin, turning in a picture that is both decidedly personal and potently political. Yu Lik Wai's photography is startling in its composition, and with the shifting aspect ratios through the film, the style here is rich and layered. Crisply framed and quietly composed, the direction here never draws attention to itself, with Zhang-ke's style allowing for enough room for each respective performance to truly breathe.
The most note-worthy addition to OVID.tv this month is a series of shorts from legendary filmmaker Chris Marker. Known collective as Chris Marker's Bestiary and dropping on August 21, these shorts collectively run roughly less than 15 minutes and included an elephant walking around set against Stravinsky's Tango and a series of close-ups on owls itself set against an electronic music soundtrack. Some of the more esoteric and "light" works in Marker's filmography, this series hits its apex with his 3 minute short Cat Listening To Music, a simple video of Marker's famous cat Guillaume listening to a Federico Mompou piano sonata. It's a charming and almost whimsical short that is a delightful change of pace for Marker. It's really a must-see short for those feeling the stress of the world we all live in and its imminent collapse.
Virtual Theaters
Jazz On A Summer's Day (Kino Marquee) August 12
Red Penguins (Universal) August 4
You Never Had It – An Evening With Bukowski (Kino Marquee) August 7
You Cannot Kill David Arquette (Super) "Late August"
Song Without A Name (Film Movement) August 7