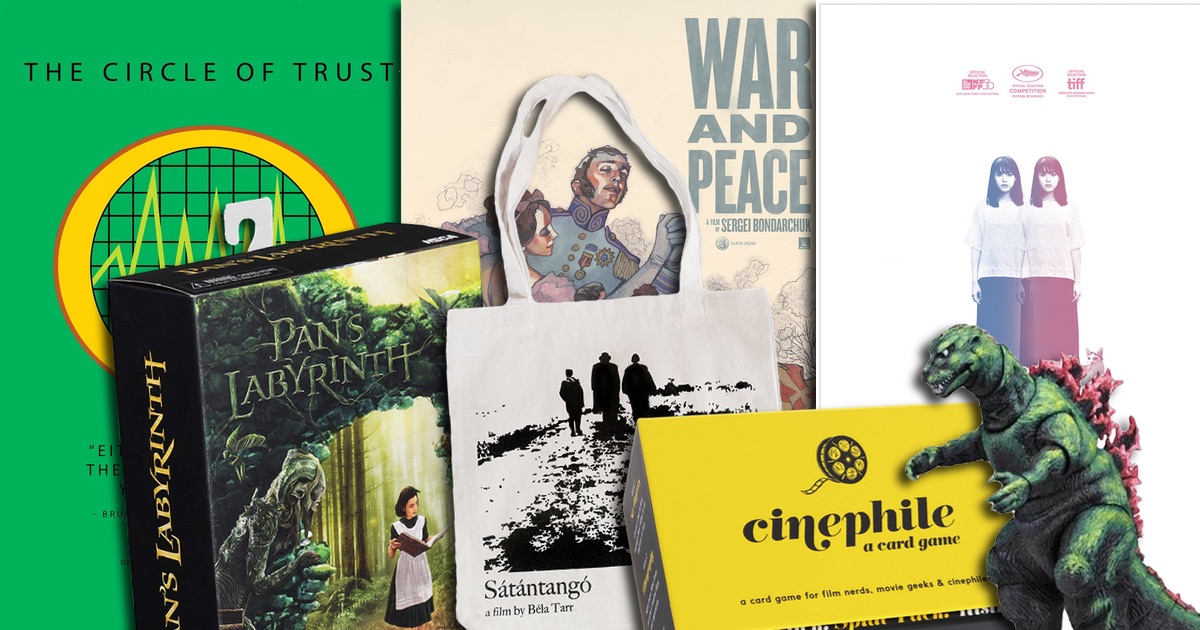 To continue this week's series of Gift Guide posts, today we're posting some of our favorite non-disc, non-book gifts for the film-loving friends and family in your giving circles. While we tried to stick with just recent releases in our disc and book posts, I was less strict with this "stuff" post.
I'm sure I'm missing tons of obvious picks here, but I think the items below will give you some ideas. If you want to let us know what sorts of film-related gift stuff you're giving and hoping for, head over to our subreddit, our Facebook page, or just reply on Twitter.
Many of the links below are affiliate links, and small percentages of any sales you may send to those retailers will help support the site. As always, a huge thanks to all who support the site on Patreon, by purchasing through affiliate links, or just by reading the site and sending positive vibes our way.
I hope the holidays treat you kindly, and you take the time to treat yourself over the coming weeks.
Jump to: Electronics / Subscriptions / Posters / Shirts & Totes / Games / Toys.
---
Shop Black Friday Deals and Gift Guides at:
---
Electronics
Check out more electronics deals at Amazon, Best Buy, Target and Walmart
---
Cinephile Subscriptions
More gift cards from Alamo Drafthouse Cinemas, Amazon, and Fandango
---
Posters
---
Shirts & Totes
Other Mondo gifts: Posters, Music, Collectibles, Apparel, Pins, Games & Puzzles
More shirts available from Criterion and Oscilloscope
---
Games
---
Toys
More toys available at Amazon, Best Buy, Entertainment Earth, Target, and Walmart