The Criterion Collection just sent out their official press release for the September titles that we wrote about a couple day's ago, with a piece of the puzzle that was notably missing on Tuesday.
On Monday evening, when everyone was speculating about what titles would be announced on Tuesday, for Criterion's September releases, a few people spotted Terrence Malick's   The Thin Red Line in the "Coming Soon" section of the Blu-ray area on the website, but with a black "box art coming soon" logo in place of the finished work.
We just got the artwork below, and it looks fantastic. If I'm not mistaken, this is the handiwork of the incredible Neil Kellerhouse, who has consistently been producing some of the best Criterion Covers, from Paris Texas, to the new Seven Samurai set, to the recent re-release of Walkabout. You all should check out his website, which offers a beautiful gallery of his work.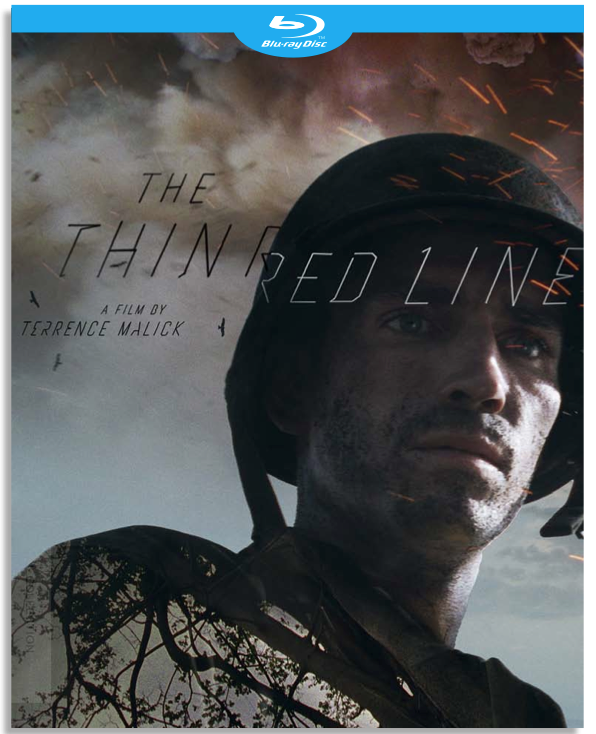 What do you think of this art for The Thin Red Line? Talk about it in the comments below.
[Edit from Ryan, 7:00pm 6/17/10:

I'm including the following images, to show that the other titles have that blue strip along the top of the covers, in the press release. Again, this is most likely just a mock up effect, and will most likely not be included in the final product, because of how they were presented on Criterion.com, when they were announced. The final product will most likely continue their traditional blu-ray sticker on the outer plastic. ]