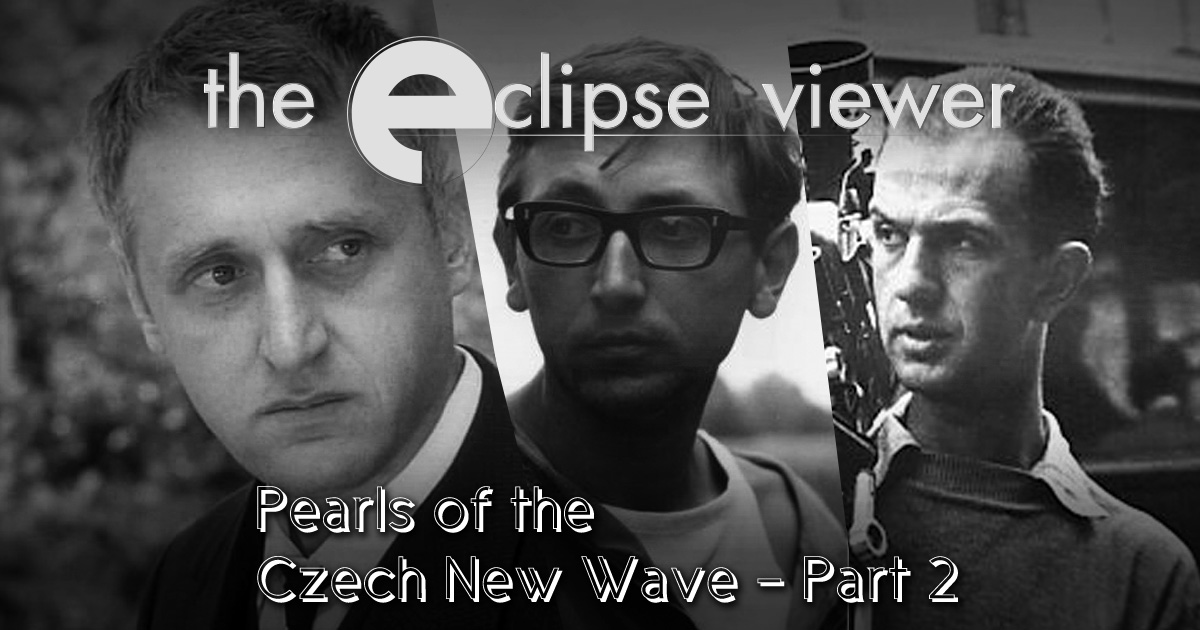 Podcast: Download (Duration: 1:40:01 — 92.1MB)
This podcast focuses on Criterion's Eclipse Series of DVDs. Hosts David Blakeslee and Trevor Berrett give an overview of each box and offer their perspectives on the unique treasures they find inside. In this episode, David and Trevor conclude their two-part discussion of Eclipse Series 32: Pearls of the Czech New Wave.
About the films:
Of all the cinematic New Waves that broke over the world in the 1960s, the one in Czechoslovakia was among the most fruitful, fascinating, and radical. With a wicked sense of humor and a healthy streak of surrealism, a group of fearless directors—including eventual Oscar winners Miloš Forman and Ján Kadár—began to use film to speak out about the hypocrisy and absurdity of the Communist state. A defining work was the 1966 omnibus film Pearls of the Deep, which introduced five of the movement's essential voices: Věra Chytilová, Jaromil Jireš, Jiří Menzel, Jan Němec, and Evald Schorm. This series presents that title, along with five other crucial works that followed close on its heels, one from each of those filmmakers—some dazzlingly experimental, some arrestingly realistic, all singular expressions from a remarkable time and place.
Subscribe to the podcast via RSS or in iTunes.
Timeline for the podcast:
Introduction (00:00:01 – 00:08:05)
Return of the Prodigal Son (00:08:06 – 00:46:16)
Capricious Summer (00:46:17 – 01:05:55)
The Joke (01:05:56 – 01:24:08)
Conclusion (01:24:09 – 01:40:01)
Buy The Box Set On Amazon: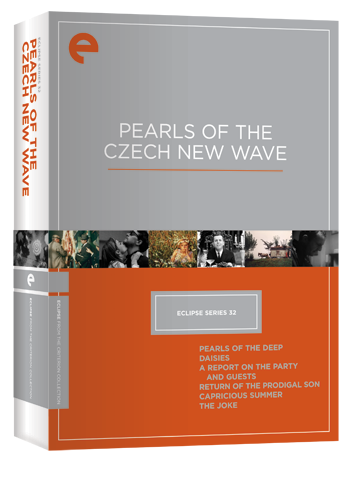 Episode Links
Czech New Wave Links
Box Set Reviews
Return of the Prodigal Son
Evald Schorm (director)
Capricious Summer
Jiri Menzel (director)
The Joke
Jaromil Jires (director)
Next time on the podcast: Eclipse Series 36: Three Wicked Melodramas from Gainsborough Pictures
Contact us