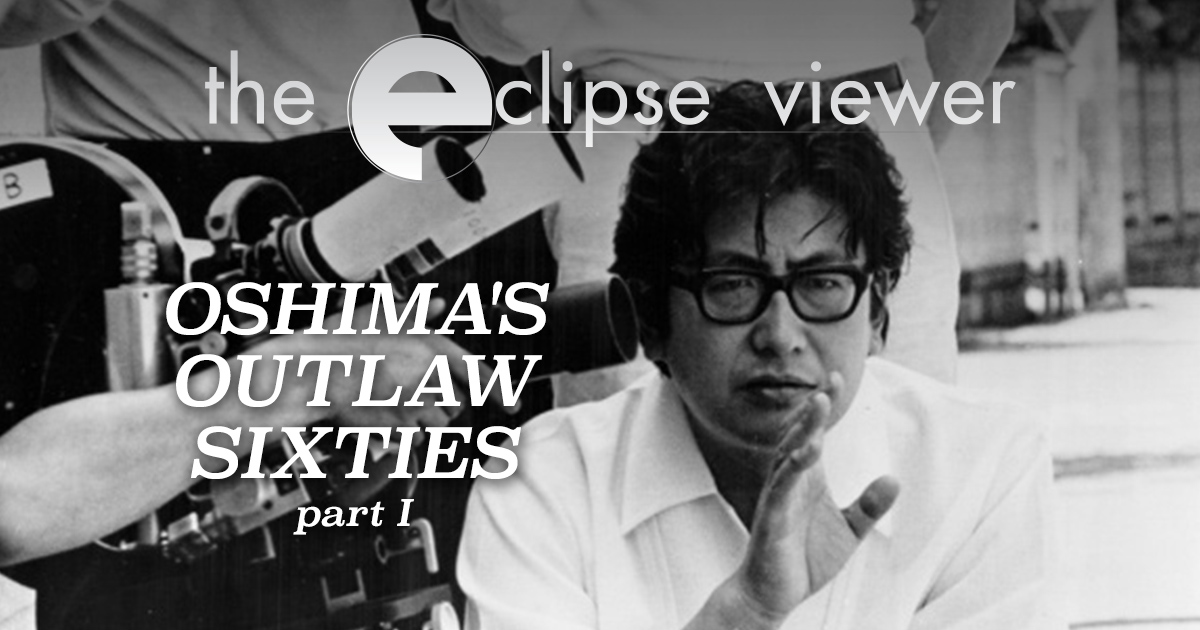 Podcast: Download (Duration: 1:45:18 — 48.7MB)
This podcast focuses on Criterion's Eclipse Series of DVDs. Hosts David Blakeslee and Trevor Berrett give an overview of each box and offer their perspectives on the unique treasures they find inside. In this episode, David and Trevor are joined by Aaron West to discuss Pleasures of the Flesh and Violence at Noon, the first two films in Eclipse Series 21: Oshima's Outlaw Sixties.
About the films:
Often called the Godard of the East, Japanese director Nagisa Oshima was one of the most provocative film artists of the twentieth century, and his works challenged and shocked the cinematic world for decades. Following his rise to prominence at Shochiku, Oshima struck out to form his own production company, Sozo-sha, in the early sixties. That move ushered in the prolific period of his career that gave birth to the five films collected here. Unsurprisingly, this studio renegade was fascinated by stories of outsiders—serial killers, rabid hedonists, and stowaway misfits are just some of the social castoffs you'll meet in these audacious, cerebral entries in the New Wave surge that made Japan a hub of truly daredevil moviemaking.
Subscribe to the podcast via RSS or in iTunes.
Buy The Box Set On Amazon: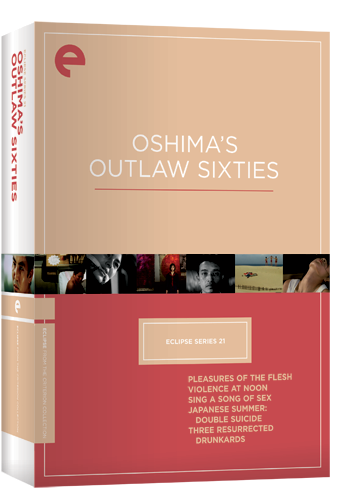 Episode Links
Nagisa Oshima
Box Set Reviews
Pleasures of the Flesh
Violence at Noon
Next time on the podcast: Eclipse Series 21: Oshima's Outlaw Sixties [Part Two] 
Contact us