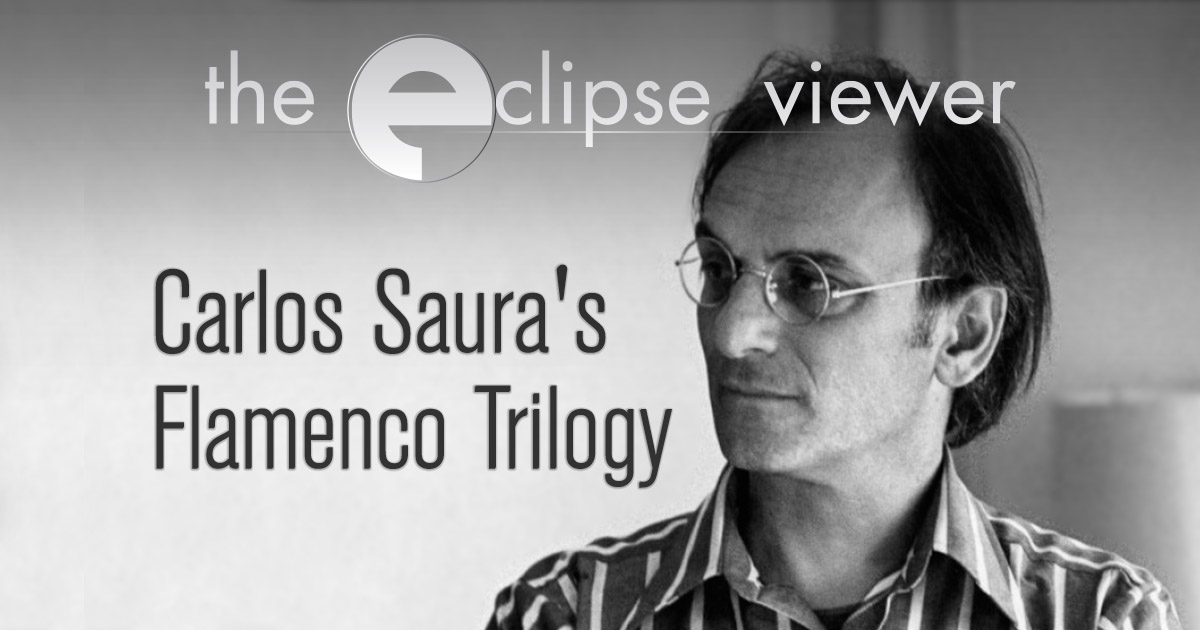 Podcast: Download (Duration: 1:52:34 — 52.0MB)
This podcast focuses on Criterion's Eclipse Series of DVDs. Hosts David Blakeslee and Trevor Berrett give an overview of each box and offer their perspectives on the unique treasures they find inside. In this episode, David and Trevor discuss Eclipse Series 6: Carlos Saura's Flamenco Trilogy.
About the films:
One of Spanish cinema's great auteurs, Carlos Saura brought international audiences closer to the art of his country's dance than any other filmmaker, before or since. In his Flamenco Trilogy—Blood Wedding, Carmen, and El amor brujo—Saura merged his passion for music with his exploration of national identity. All starring and choreographed by legendary dancer Antonio Gades, the films feature thrilling physicality and electrifying cinematography and editing—colorful paeans to bodies in motion as well as to cinema itself.
Subscribe to the podcast via RSS or in iTunes.
Buy The Box Set On Amazon No, don't bother, it's OOP and way too expensive: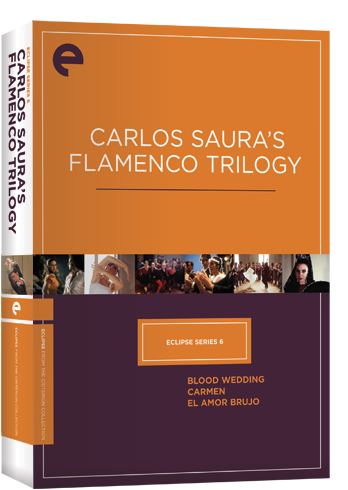 Episode Links
Carlos Saura
Box Set Reviews
Blood Wedding
Carmen
El amor brujo
Next time on the podcast: Eclipse Series 19: Chantal Akerman in the Seventies
Contact us