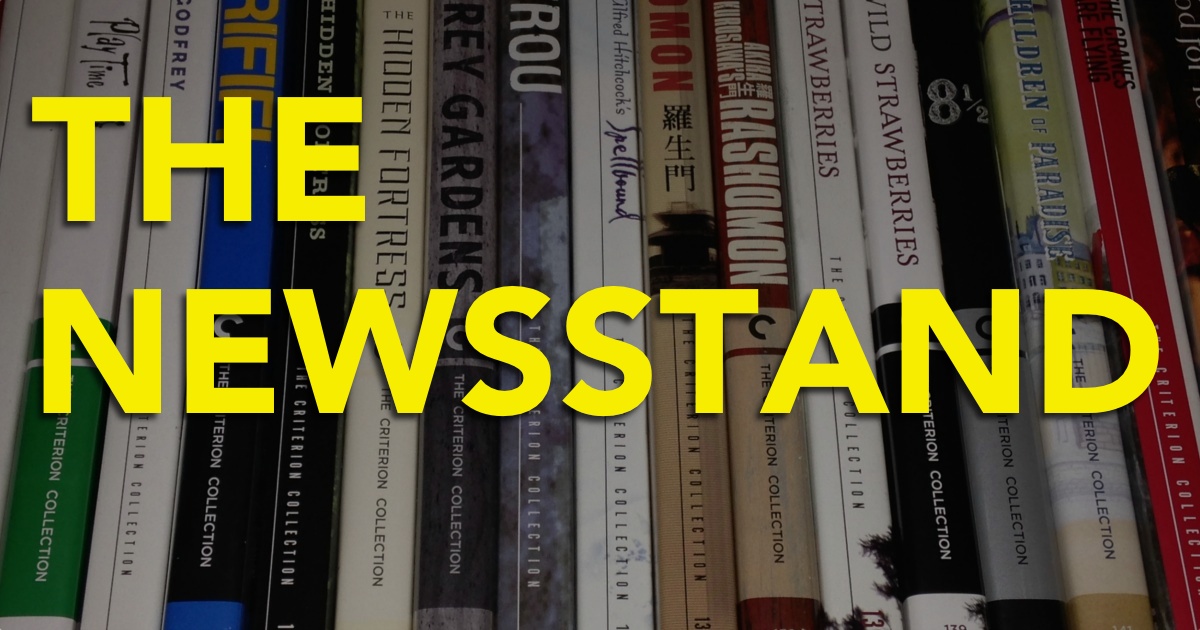 Podcast: Download (Duration: 1:03:49 — 54.6MB)
This month on the Newsstand, Ryan is joined by David Blakeslee, Scott Nye and Aaron West to discuss the March 2016 Criterion Collection line-up, the wacky New Year's drawing, as well as the latest in Criterion rumors, news, packaging, and more.
Subscribe to The Newsstand in iTunes or via RSS
---
Shownotes
Topics
Criterion Close-Up joining the network
The 2016 Wacky New Year's Drawing
The March 2016 Line-up
Chimes at Midnight from Janus Films
Recent Hulu, iTunes, Amazon and Fandor additions
Tampopo
New Phantom Pages (Klimov, Bondarchuk, Lerner, Dovzhenko)
Blu-ray only releases upcoming in 2016: Hidden Fortress, City Lights, Tokyo Story.
Haskell Wexler and Vilmos Zsigmond pass away.
Episode Links
Episode Credits
---
Music for the show is from Fatboy Roberts' Geek Remixed project.