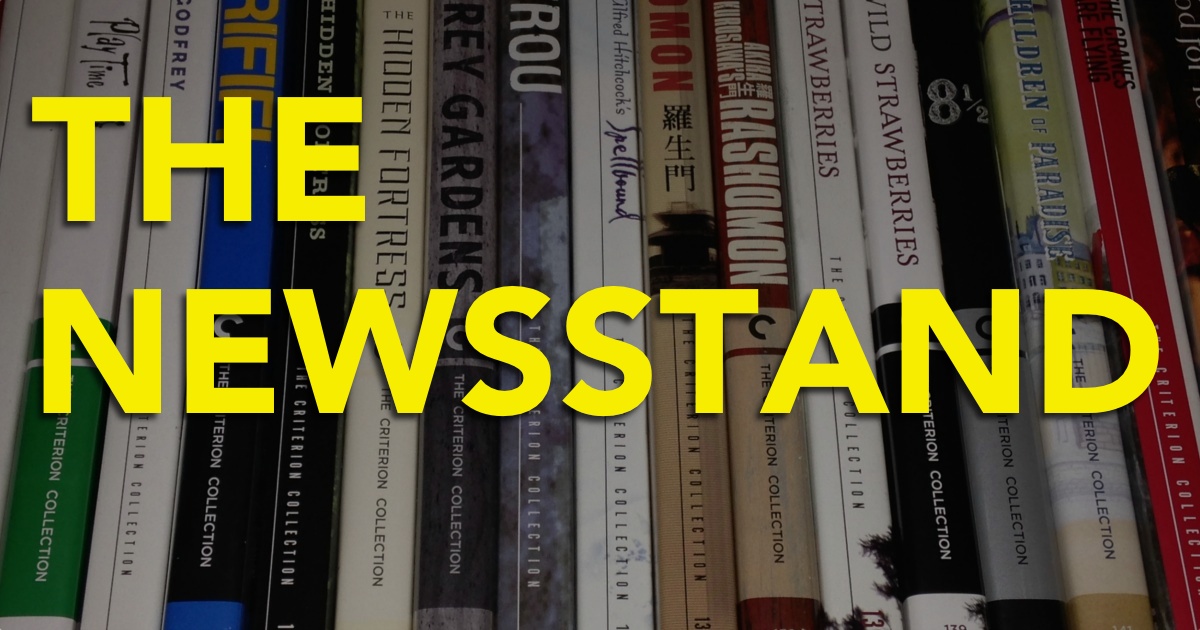 Podcast: Download (Duration: 50:07 — 42.5MB)
This month on the Newsstand, Ryan is joined by Aaron West, Mark Hurne and David Blakeslee to discuss the April 2016 Criterion Collection line-up, update a few theories on the wacky New Year's drawing, as well as discuss the latest in Criterion rumors, news, packaging, and more.
Subscribe to The Newsstand in iTunes or via RSS
---
Shownotes
Topics
Wacky New Year's Drawing Follow-up
The April 2016 Criterion Collection Line-up
Teases: Kurosawa's Dreams, Mike Leigh's High Hopes, Antoine Doinel
Phantom Pages: King Hu, some names related to Tampopo
Chimes at Midnight poster
Artificial Eye announces Tarkovsky titles. Maybe an end to the Andrei Rublev drum?
Arrow splits up Fassbinder set, releasing The Marriage of Maria Braun.
Janus Films' new homepage
Dragon Inn, A Touch of Zen, The Story of Last Chrysanthemums on Janus new page.
Ettore Scola passes away at 84.
Episode Links
Episode Credits
---
Music for the show is from Fatboy Roberts' Geek Remixed project.