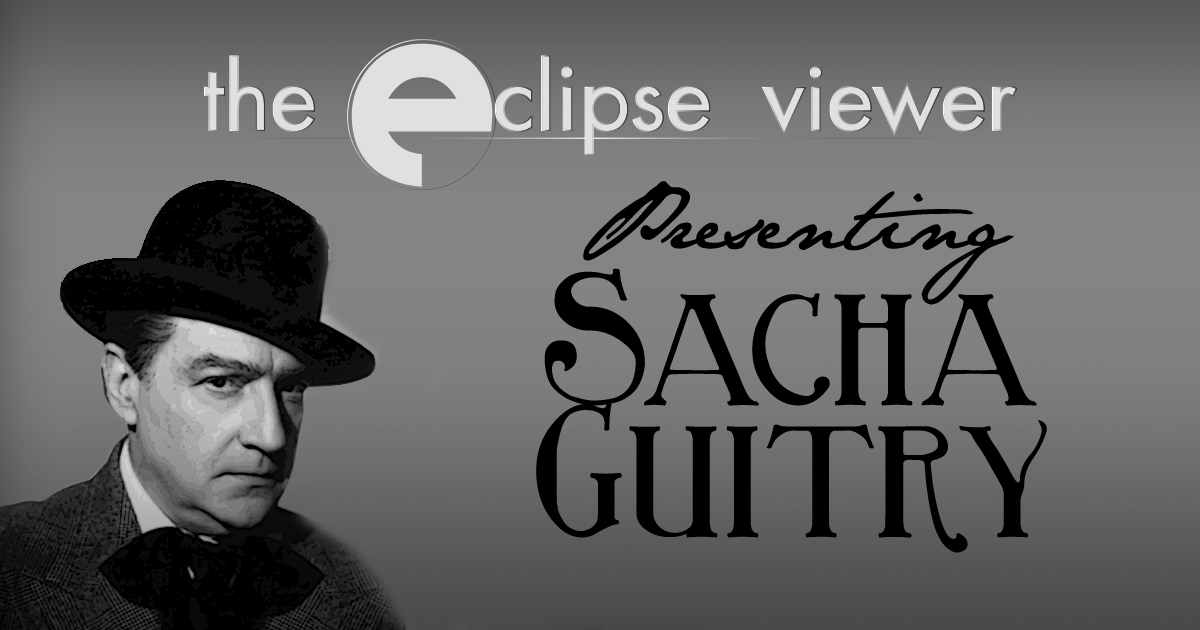 Podcast: Download (Duration: 1:52:30 — 51.6MB)
This podcast focuses on Criterion's Eclipse Series of DVDs. Hosts David Blakeslee and Trevor Berrett give an overview of each box and offer their perspectives on the unique treasures they find inside. In this episode, David and Trevor discuss Eclipse Series 22: Presenting Sacha Guitry, four urbane, sophisticated French comedies of the late 1930s.
About the films:
Sacha Guitry was once a household name. Something of a Gallic Noël Coward, this disarming, multitalented artist served up some of 1930s French cinema's tastiest dishes. The son of a beloved theater actor, Guitry was devoted to the footlights, first turning to the silver screen only as a way of bringing his plays to a wider audience. His films were anything but stage-bound, however: often the director, writer, and star of his popular movies, Guitry brought a witty inventiveness to the cinema and deployed radical techniques with such aplomb and control that he's considered one of the medium's first complete auteurs. With these four films, American audiences can finally sample Guitry's creative, comic confections.
Subscribe to the podcast via RSS or in iTunes.
Timeline for the podcast:
Introduction/Background (00:00:01 – 00:20:05)
The Story of a Cheat (00:20:06 – 00:39:45)
The Pearls of the Crown (00:39:46 – 01:02:00)
Désiré (01:02:01 – 01:25:34)
Quadrille (01:25:35 – 01:41:09)
Conclusion (01:41:10 – 01:52:30)
Buy The Box Set On Amazon: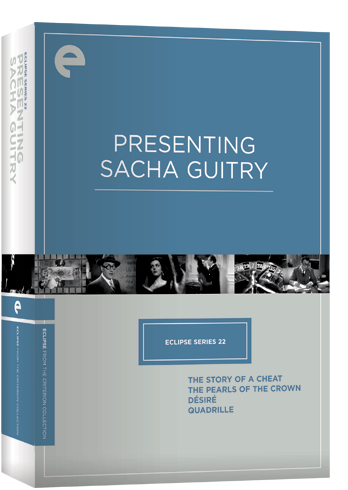 Episode Links:
Director Overview:
Jacqueline Delubac:
Box Set Reviews:
The Story of a Cheat:
The Pearls of the Crown:
Désiré:
Quadrille:
Contact us:
Next time on the podcast: Eclipse Series 4: Raymond Bernard