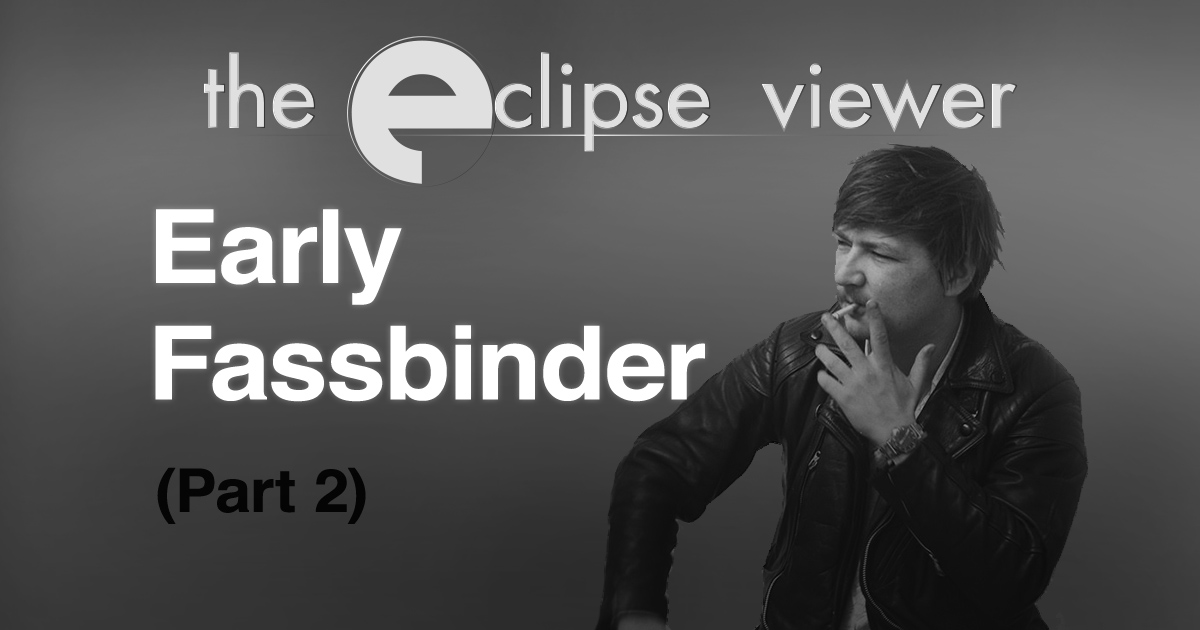 Podcast: Download (Duration: 1:49:12 — 100.5MB)
This podcast focuses on Criterion's Eclipse Series of DVDs. Hosts David Blakeslee and Trevor Berrett give an overview of each box and offer their perspectives on the unique treasures they find inside. In this episode, David and Trevor conclude their two-part discussion of Eclipse Series 39: Early Fassbinder.
About the films:
From the very beginning of his incandescent career, the New German Cinema enfant terrible Rainer Werner Fassbinder refused to play by the rules. His politically charged, experimental first films, made at an astonishingly rapid rate between 1969 and 1970, were influenced by the work of the Antiteater, an avant-garde stage troupe that he had helped found in Munich. Collected here are five of those fascinating and confrontational works. Whether a self- conscious meditation on American crime movies, a scathing indictment of xenophobia in contemporary Germany, or an off-the-wall look at the dysfunctional relationships on film sets, each is a startling glimpse into the mind of a twentysomething man who was to become one of cinema's most madly prolific artists.
Subscribe to the podcast via RSS or in iTunes.
Timeline for the podcast:
Introduction/Background (00:00:01 – 00:15:07)
Gods of the Plague/The  American Soldier (00:15:08 – 01:04:05)
Beware of a Holy Whore (01:04:06 – 01:42:30)
Conclusion (01:42:31 – 01:49:11)
Buy The Box Set On Amazon: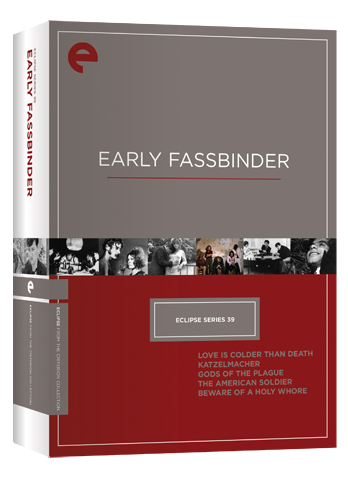 Episode Links
Director Overview
Box Set Reviews
Gods of the Plague
The American Soldier
 Beware of a Holy Whore
Next time on the podcast: Eclipse Series 32: Pearls of the Czech New Wave
Contact us