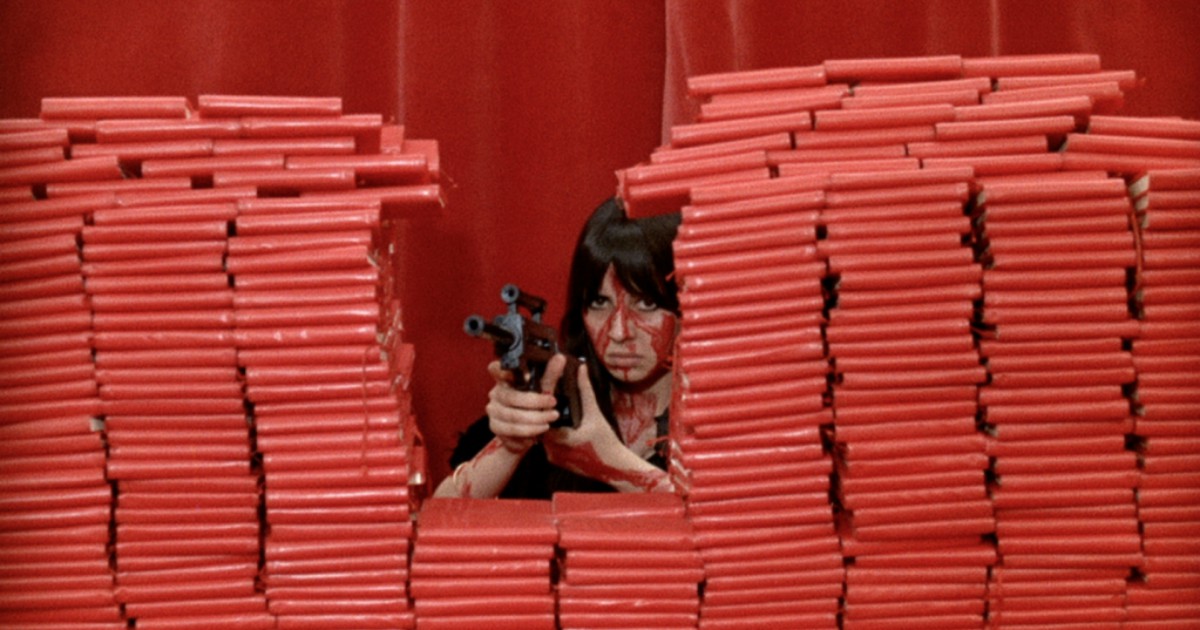 So it's finally that time of year. Days are sitting between us and the beginning of a new year, and with the conclusion of 2017 imminent, it's about time we all take stock of the very best that the home video world has offered us all. From mammoth box sets to an unsung classic from a French New Wave legend that is as urgent today as it has ever been, a final film from one of the greatest directors of all time to a retrospective of a documentary filmmaker few people know of, these are the five very best home video releases of the year 2017.
---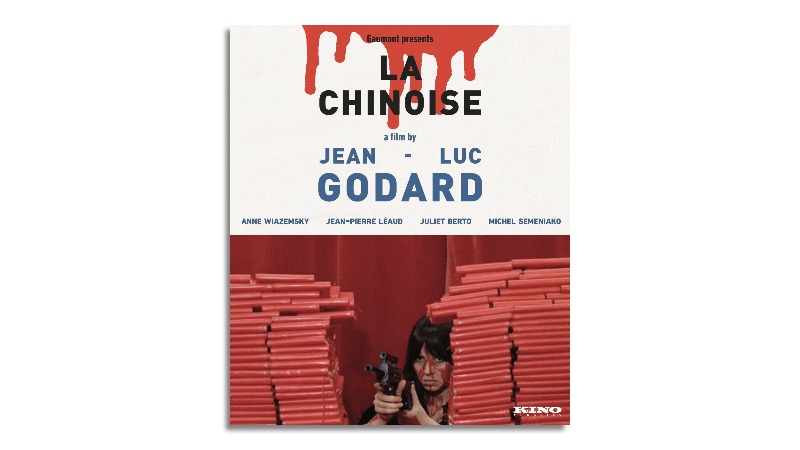 Starting off this list, one of Jean-Luc Godard's great and underrated masterpieces. La Chinoise comes at an exciting moment in Godard's career, squarely prior to maybe his best film, Week End, and sees the iconic filmmaker at a moment of experimentation and revolution. The story of a Maoist revolutionary collective led by characters played by Jean-Pierre Leaud and Anne Wiazemsky, La Chinoise is Godard at his most urgent and esoteric, combining formal experimentation with a singular sense of narrative. The film is absolutely gorgeous, particularly thanks to this new restoration, which Kino Lorber has combined on this Blu-ray with a pair of essays from Amy Taubin and Richard Hell as well as a great commentary from James Quandt and a series of interviews both retrospective (actor Michael Semeniako) and shocharly (historian Antoine de Baecque).
There's been a lot of talk lately around the importance or lack thereof of Godard and his voice, but with any real look into the director's filmography, you'll see few auteurs more urgent to this very day than the French legend. A dramatically more nuanced and textured film than most give it proper credit for, La Chinoise is a profoundly sad and tragic look at revolution and the loss of its heart and soul. Driven by top tier performances and a style entirely outside the realm of filmmaking seen before or after, this is one of the great films from one of film's great revolutionaries.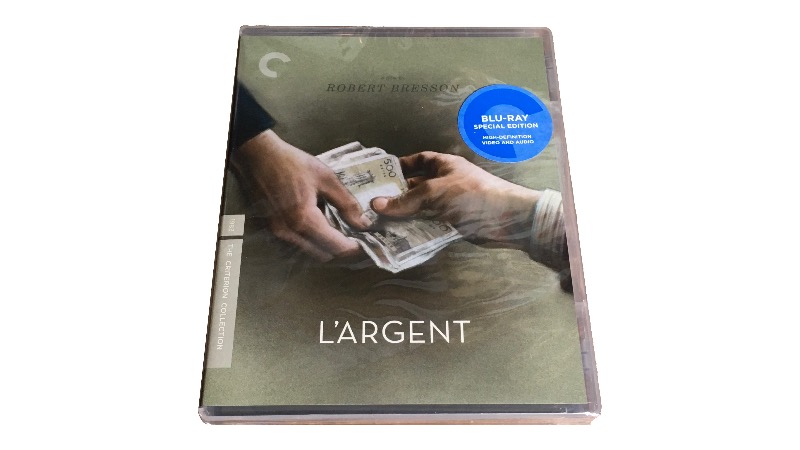 Similarly to how La Chinoise relates to Godard's filmography, L'argent is a relatively unsung film in the legendary filmography of Robert Bresson, despite being arguably his most captivating piece of work. A story of "original sin," L'argent is Bresson's final work, a capstone feature that tells the story of a collection of characters all deeply effected by a single counterfeit bill put into circulation. What starts as a prank turns into a life changing event that sees a man named Yvon put in handcuffs after discovering at a local restaurant that the bill he was attempting to use was false. Losing his job and spiraling into a life of crime, his is just one life forever changed by a seemingly minor bit of childish tomfoolery.
The Criterion Blu-ray is arguably their best single-film release, including a killer new restoration and a video essay from scholar James Quandt that takes each letter of the alphabet to dissect what is one of Bresson's many masterpieces. A release brimming with intrigue, this is a crowning disc giving the proper respect to a crowning masterpiece.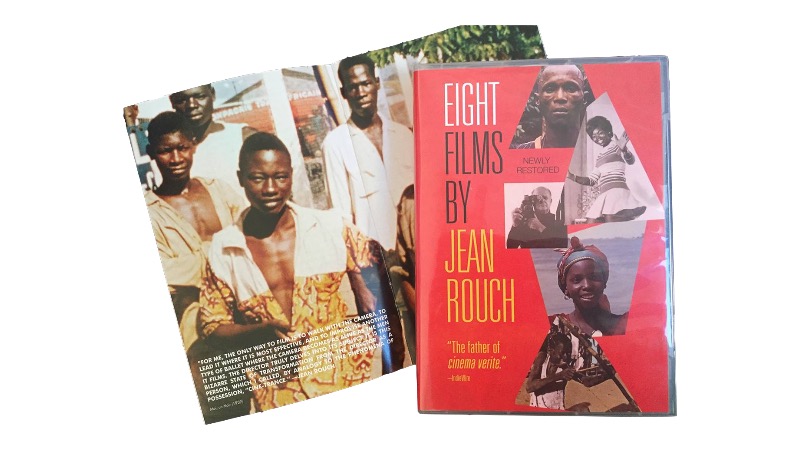 3. Eight Films By Jean Rouch
The sole Icarus Films release on this list (not for lack of quality, as it has been a banner year for the boutique label), Eight Films By Jean Rouch is as dense a release as it is a truly important one. Highlighting a documentarian few film fans are properly aware of, Eight Films collects a series of short and feature-length works from the "father of cinema verite," including controversial, rarely seen masterpieces like The Mad Masters and groundbreaking works of ethnographic filmmaking like The Lion Hunters. Focusing heavily on the role of colonialism on society and the subsequent post-colonial revolution seen across countries like Africa, Rouch's films are singular and thought-provoking, forever changing the role of documentary cinema as society's mirror.
Coming with new HD restorations and two essays from Paul Stoller and Eric Kohn, this four disc set is brimming with some of documentary cinema's greatest works, a series of films that are once entirely all their own and yet forever influential.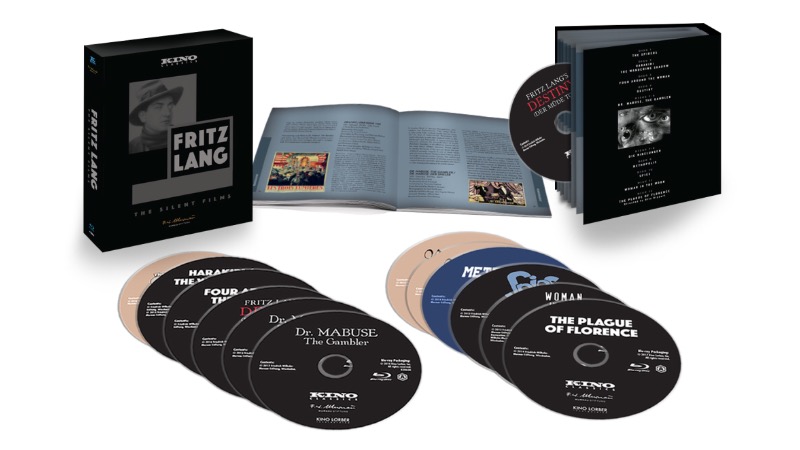 2. Fritz Lang: The Silent Films
Coming in at number two is the crowning release of 2017 from Kino Lorber, a collection bringing together eleven silent films from director Fritz Lang. Ranging from the groundbreaking Metropolis to the brilliant Destiny, this twelve disc set comes packaged in a gorgeous booklet-style box, with a hardcover case opening up to various pieces of artwork and productions notes for each film. Supplements abound here as the discs collected are the various solo releases from Kino Lorber, all brought together with a 30-plus page booklet with an essay by Tom Gunning.
There may not be a bunch new here, but what is here are some of the greatest silent films of all time, a broad look at the early days of a still-influential auteur. Also, there's something to be said for the sheer quality of a release physically, and few home video releases this year feel as sturdy and good in one's hands. It's a hell of a release.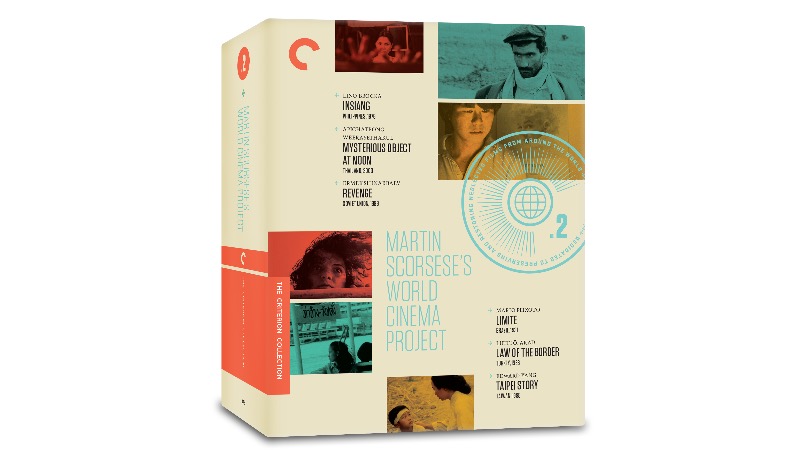 So I haven't had a chance to dig into the Criterion Olympic box set at the writing of this piece (hope you're reading this, future in-laws), so there's only one possible release that could fit the top of this list. Collecting six brilliant entries from the world cinema canon, Criterion teams up once again with Martin Scorsese's World Cinema Project for maybe their best box set yet. Ranging from Apichatpong Weerasethakul's brilliant and esoteric Mysterious Object At Noon to Edward Yang's masterpiece Taipei Story Number Two continues where the premiere edition left off, not only giving context to some of the great films from world cinema's history but finally bringing them to home video in their very best state.
Lesser known films like Insiang and Revenge give great depth to the release, which is spearheaded by the above mentioned Thai and Taiwanese masterpieces. Supplements abound here, all put together in a clean, gorgeous box set pairing perfectly with its debut volume. Simply put, it's the year's best home video release, and yet again proof as to why physical media may not be dead quite yet.