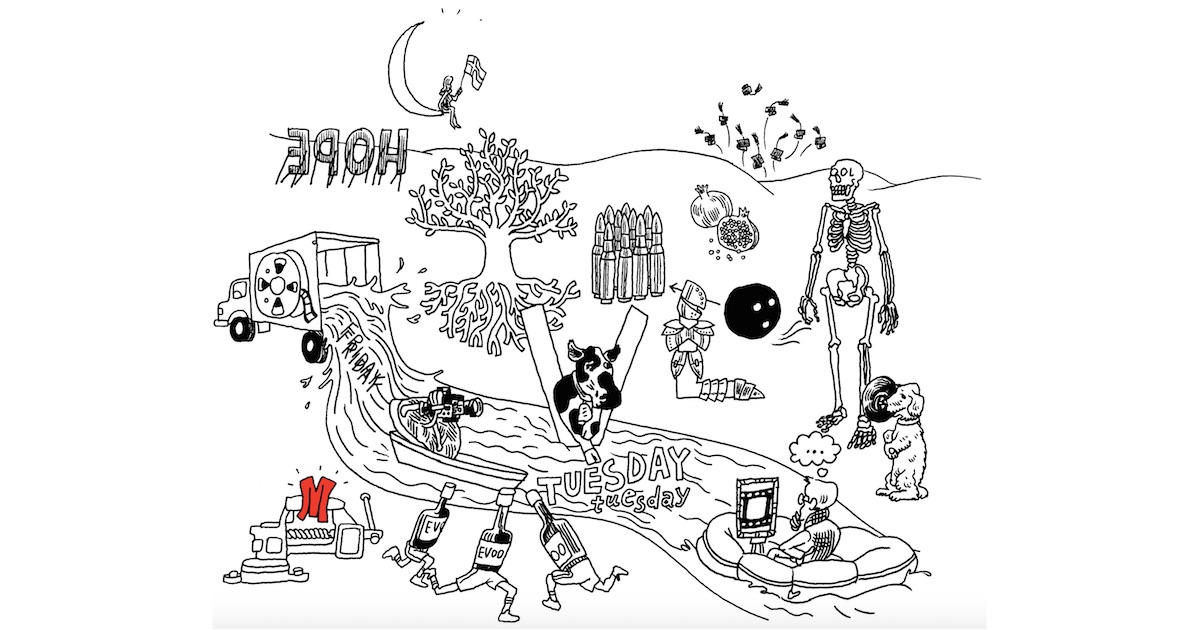 Our annual New Years present from the Criterion Collection!
As usual, the Criterion Collection New Years Drawing from Jason Polan teases at a number of upcoming releases (announced, rumored, and unknown). I'll do my best to gather the best guesses in this article, so feel free to comment below.
A huge thanks to Aaron and David for all of their help with this post. Listen to them discuss the Wacky Drawing in this podcast episode.
Here are links to the various drawings from the past few years
Let's pick it apart below:
---
Original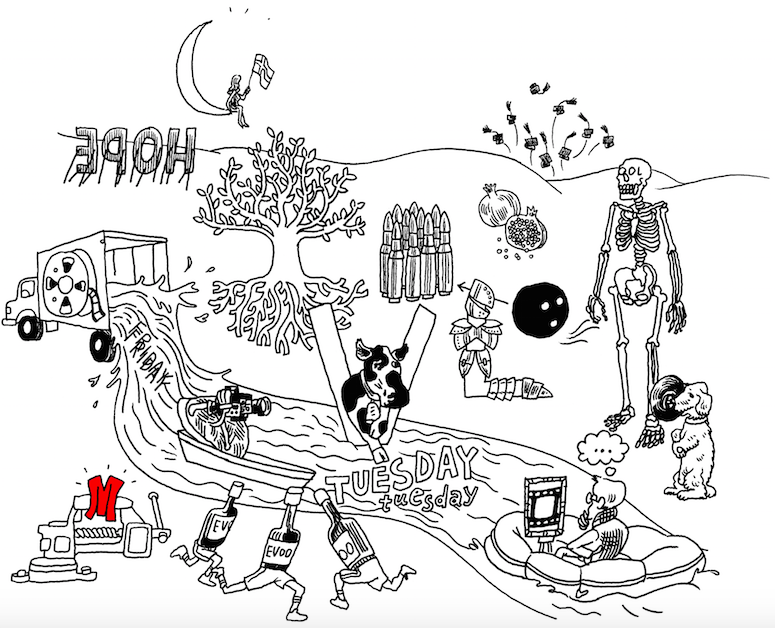 ---
Annotated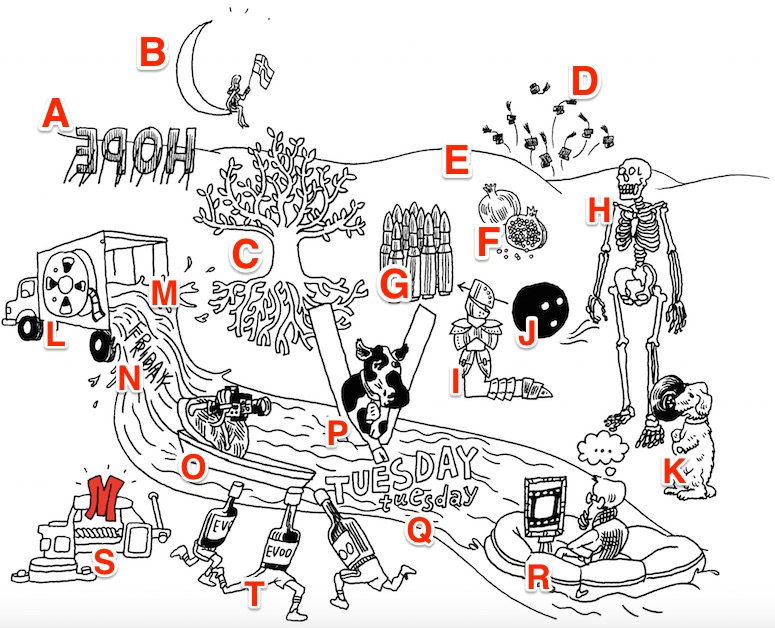 ---
Group 1
A. Backwards Hope = The Other Side of Hope
B. Moon + Lady + Flag = Ingmar Bergman Box Set
C. Tree = Tree of Life
Group 2
D. Graduation Hats = Graduation
E. Hills = Beyond the Hills
F. Sliced Fruit = The Color of Pomegranates
Group 3
G. Bullets = Tied to Bowling for Columbine clue?
H. Skeleton = Dead Man
I. Knight with Arrow = Nightcrawler? Lancelot du Lac? Holy Grail? The Conqueror Worm? El Sur?
J. Bowling ball? = Bowling for Columbine? The Big Lebowski?
K. Dog with hat or record = The Awful Truth?
Group 4
L. Truck with film reel = FilmStruck
M. Water flowing from truck = Streaming.
N. Friday text = FilmStruck double feature Friday.
O. Movie Camera Boat = FilmStruck = Meet the Filmmakers.
P. Cow in V = FilmStruck Movie? Moo V.
Q. Tuesday = FilmStruck Short + Feature
R. Man on Inflatable looking at film strip painting = FilmStruck Observations on Film Art, Every Frame a Painting
Group 5
S. Red M and vice = Scarlett Empress
T. Running bottles = Virgin Suicides